Top 15 Flutter App Development Tools to use in 2021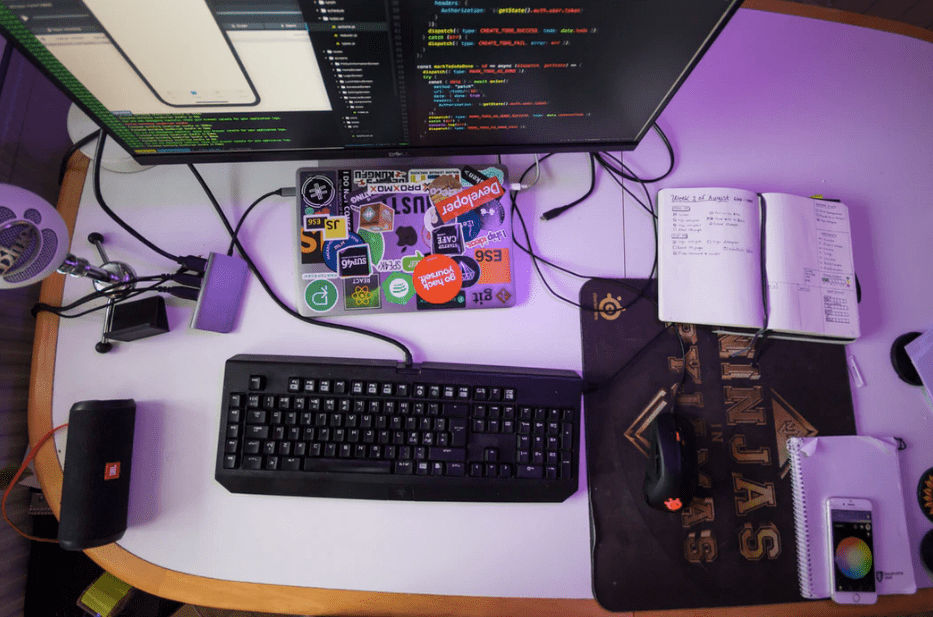 With every individual owning mobile phones, the rate of opening one single app is estimated to be more than 30 times in a day. Clearly states that around 60% of the digital media revenue and even the company's value and sales depend on mobile applications.
Mobile applications are a new platform to generate leads and revenue, an undeniable fact, and choice for companies. And Flutter (flutter.dev) is one of the most engaging and great framework in the business today, You will get the the number of readymade solution with Flutter apps or Flutter app templates . Flutter is an open-source framework with single codebase development tool that provides cross-platform functionality along with no huge investment, has attracted developers and businessmen. Flutter allows one to gather all the platforms, be it Android, iOS, Linux, Mac, Windows.
Flutter app templates and themes have transformed the app-building strategies, and this is what any developer and business were looking for! Significant growth has been observed in adopting flutter applications by prominent companies. Flutter apps provide one with the advantage of connecting to a larger audience with other efficient high benefits.
No denying the benefits and leverage Flutter App Development Tools brings in, but there is a big pool of flutter app development tools, flutter templates for free, flutter UI templates, and themes. We are here to help you find the best top 15 Flutter App Development Tools for 2021 and beyond, keeping in mind the importance. Here are the list of top 15 Flutter App development tools you must try for a better and efficient work process.
It is a Flutter theme editor. It helps you get highly personalized facilities for creating amazing, and best themes for your flutter app. You get to tailor the color, shapes, font, design, and other properties according to your choice and export it as the Dart file to the Google folder. It has over 40 million testers and developers utilizing it for better app themes. You can also access the entire coding structure after completion i.e., getting to review the codes too!
Create highly personalized flutter themes
Customize widget colors and shape
Review the code after completion
Free and open-source
Trusted by developers
Codemagic (codemagic.io) originally, introduced as a CI solution for flutter apps is the most pondered flutter app development tool. It is used for automated building, testing, and publishing flutter apps with no configuration within no time. It is a cross-platform tool for platforms like Android, iOS, or React Native apps. It helps in creating .apk/.aab, .ipa, and sending it to Google Play, App Store, or any other third-party service that is easy to access with Codemagic.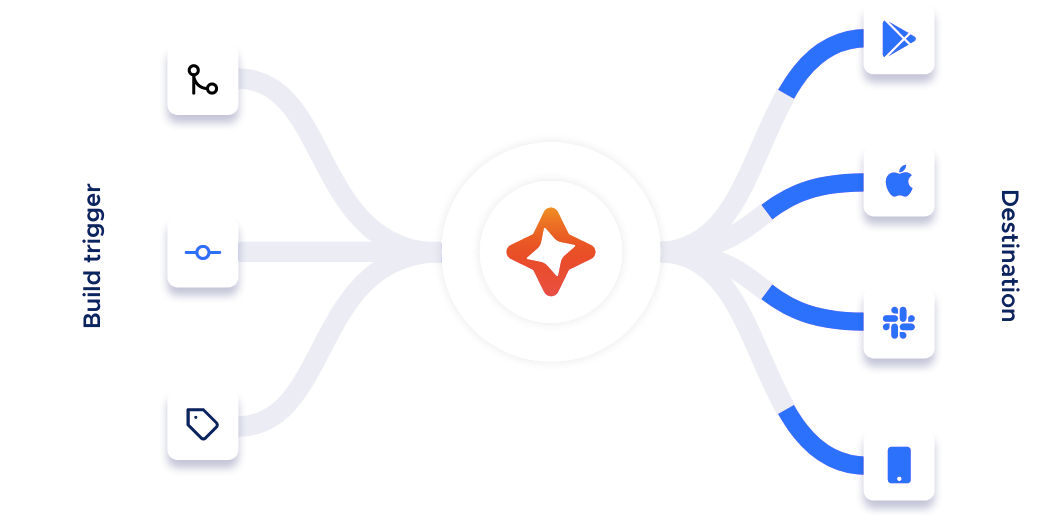 UpToDate with latest developer tools
Easy to customize your workflow and third party integration.
No need to build, test, and, release manually. Once click and it will handle automatically by codemagic.  
Eliminates and automate manual intervention
Full app developer portal configuration
Continuous delivery and 20% faster than any other tool
Codemagic work flow:
Simply add your project to codemagic, it does not matter where it is hosted. Whether it is on GitHub, GitLab, or Bitbucket.
Now, you can build all apps whether it is native iOS and Andriod or cross-platform apps (Flutter, React, Ionic and others). Note. You have to use macOS to run this.
Now, you can run automated testing. You can run unit testing on your preferred devices like simulator or on real devices.
You will get notification regarding debug, logs, and, release on your email and slack.
Once, you done with debuging, It will automatically publish every buid of your app for your team and/or on playstore.
To take a overview and test for codemagic you may use our open-source project
https://www.ionicfirebaseapp.com/category/free
And start with adding the project and test all the process to test this tool let us know your feedback in comment section.
A popular open-source analytics product focusing primarily on the privacy and security of the data. Count.ly has a free version that allows you to keep track of the fundamental KPIs and metrics and even see how an application is operating. The paid version though has a wide variety of metrics and other features. The paid version brings along features like push notification, A/B testing, and so on.
Single dashboard
Extensible via plugins
In-app usage analytics
One premise on cloud deployment
This development tool is recently launched and has topped the list already. It helps you to import the UI designs to Supernova and export them to another Flutter app for developing visually attractive, responsive, and natively compiled applications. Supernova, helps you enhance the app's design, appearance, design, user experience, and usability.

Forward design to Flutter
Smart prototyping
Responsive, production-ready layouts
Seamless iteration
Sylph is another open-source command-line tool used to run end-to-end tests and flutter integration on several real Android and iOS gadgets at a time in the AWS device farm.
Configuration validation
Configuration flavors
Support of 100+iOS and Android device in a single run
Develop a testable iOS debug the app
TestMagic (testmagic.io) allows you to enable testing and deployment of Android and iOS applications. It helps you collect feedback and screenshots and upload them for better app functions. The best part you get to connect it with Codemagic and test gadgets, handle provisioning profiles for iOS debug builds.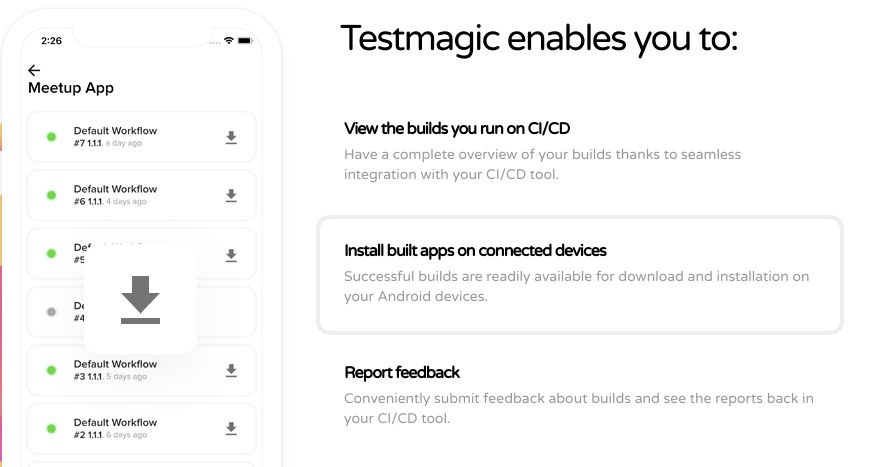 Entire E2E testing
One script for all
AI-based object identification support
It is an authentic integrated development environment for developing Android Applications. Being a product of IDE, it allows you to develop a responsive, effective, and feature-rich application. The feature provided by this tool is code completion, editing, syntax highlight procedures, and allows you to run applications efficiently on any platform.
APK analyzer
Fast emulator
Visual layout editor
The tool is cross-platform enabled and you can use it by capturing and uploading screenshots directly to its status bar. It has one run for frames, a clean status bar, and both platforms. It allows you to integrate the screenshots work transparently and in quick time seamlessly in Android and iOS emulators.
Run test on any device
Cloud capabilities
Support for all CI/CD tools
The developers use Visual code Studio Code for running code, tasks, version control, and creating, debugging code from the editor, cloud, and web apps. It is lightweight and strong and doesn't deal with complicated workflows taken care of by fuller feature IDEs. It works better with C++ and python. Its attribution so far, the complete smart code, debugging, snippets, syntax highlight, and embedded GIT. You can download VS code from here code.visualstudio.com and give a try for Flutter development. It has been recognized one of the most light wieght IDEs as well as most useable IDE for Flutter app development.
Built-in Git commands
Customizable and extensible
Automatic smart completions
Debug code from the editor
Another recently launched Adobe plugin has enabled the developers to ease the work of a web designer. It produces the Dart code for Adobe XD design components and places the code directly to your app codebase. Now you can design your XD and import into the Dart Code. You can check out the Adobe XD Plugin for Flutter to convert your designs to a working code.
Layout and design
Prototyping
Collaboration and handoff
It is a Flutter app development tool introduced by Google. It allows one to develop and run mobile apps successfully across all platforms. One of the best tools unifying back-end to the APIs together in a single SDK.
Rich analytics
A/B testing and messaging campaigns
Accelerate app development
Cloud storage
Crash reporting
Remote configuration
It was good news for the flutter app developers as Amplitude was launched. It is a product intelligence solution. it observes and helps you know the customer's perspective and preferences and how are they interacting with your mobile application. It enables your app performance by providing huge data and combines it with your app development for eminent advantages.
Speed up product testing
Increases lifetime retention and value
In-depth user insights
User survey
The online-based tool is primarily used for the introduction procedure of the apps. It helps running the native apps on mobile with both Java and HTML format. It is handy for both users and developers for easy and quick app efficiency. Appetize allows your to runs native apps demo on your browser, so you no need to setup and simulator or any device to show the app demos or test the app.
Easy customer support
Development testing
Testing to enterprise deployments
It (revenuecat.com) is solely a purchase management tool. Installing it allows you to purchase SDK futter and manage all the business across all the platforms.
Seamless in-ap purchase subscription
Data integration
Price testing
Vysor (vysor.io) is an essential tool as it enables you to reflect mobile app screens onto a computer. You get to share the screen using the USB cable without the need for a data connection. It makes you ditch the emulator and share the device with its chrome extension across the globe.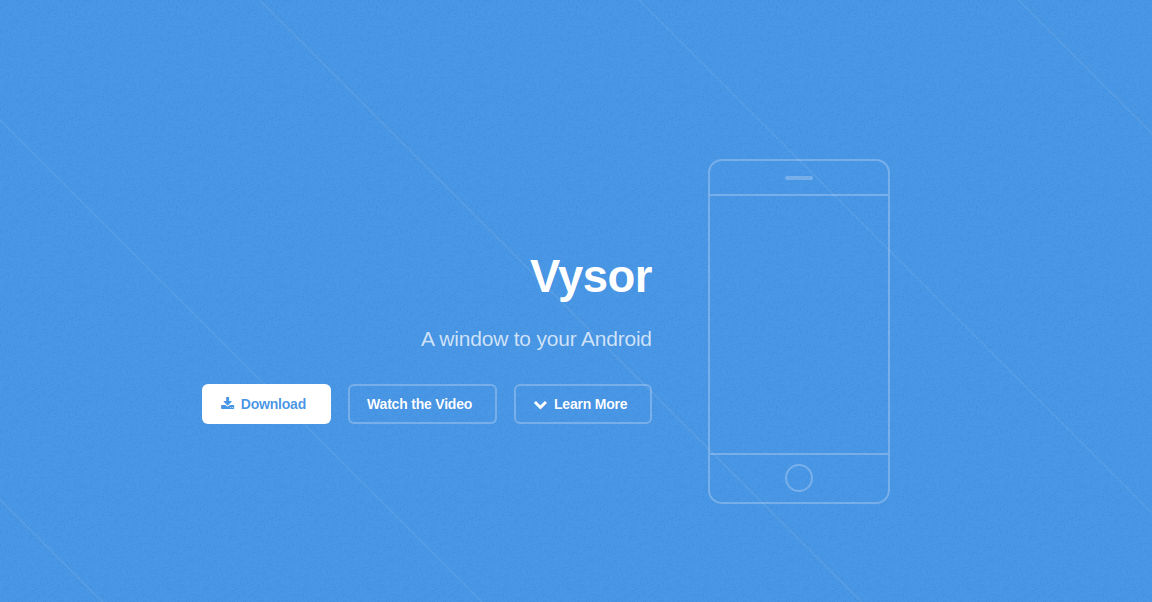 Drag and drop files
Take screenshots
Mirror control Android
High-quality mirroring
Wrapping Up!
Flutter app development tool is making everything today easy and even enhancing the features for end-users. Everyone wants quick responsive, eye-appealing, and natively compiled applications. And to top it all, it works across any platform. If you still are wondering,
The perks it provides are in a nutshell.
Same UI and business logic across all platform
Own rendering engine
Native-app like performance
Straightforward, platform-specific logic implementation
Faster prototyping
Suitable for MVP
Widgets
Lesser coding
Single Codebase
Hard Reloading
Flutter (flutter.dev) has grown to be the most preferred app development framework. If you are into online business and wondering what to choose for app development, just go for flutter app development and build a rock-solid, reliable, and most user-friendly application. We have listed down the top 15 Flutter App Development tools that will help you save time and maximize the outreach, overdo your competitors, and stand out as an impeccable company.