How to Build an Online Food Ordering System with Readymade Saas Application
How big Food delivery business and what is the future of this business. How online delivery changing the Food industries business.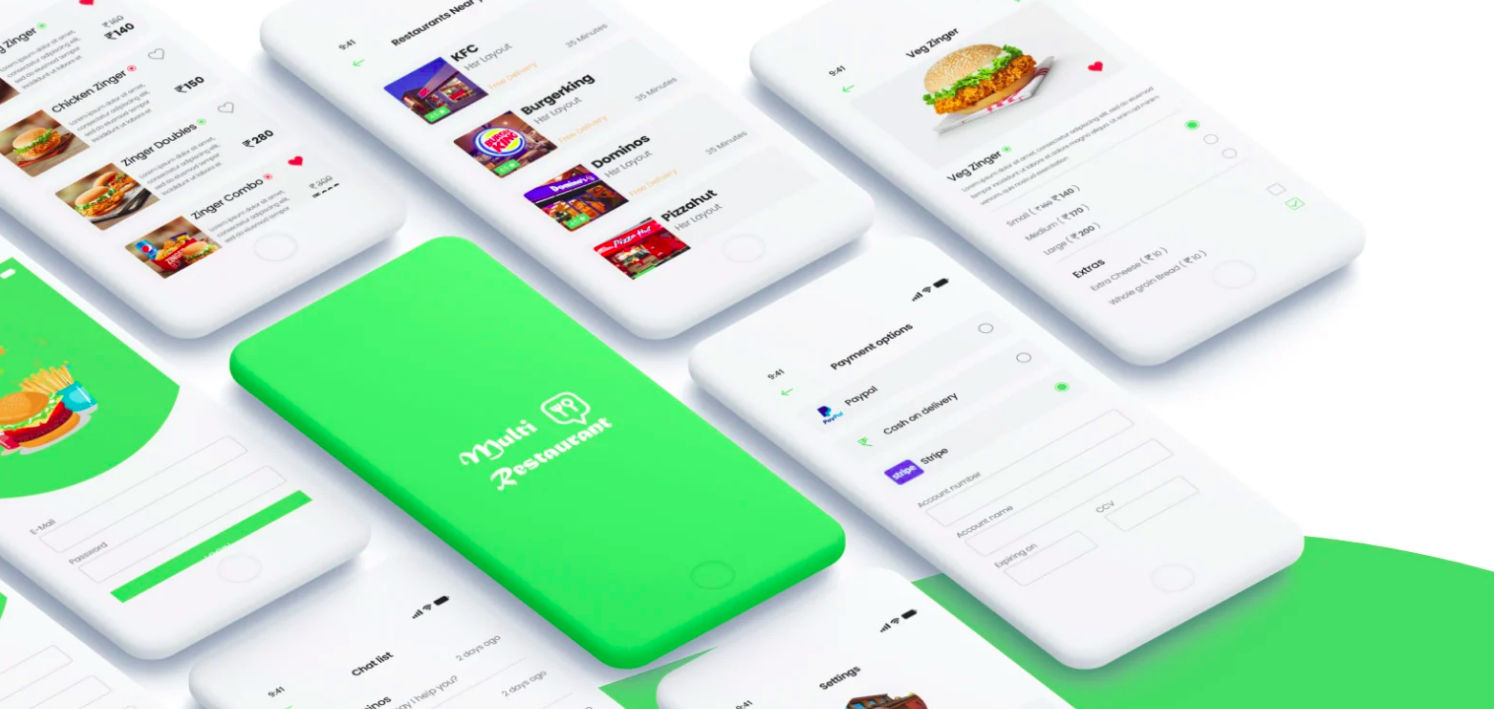 Online Food Ordering System
Nowadays with the internet and mobile taking over other media and businesses, you have to be online to be in the business. Now due to COVID-19, every business has required to come online and start their eCommerce business. Here I am talking about how you are going to build an online food ordering business.
What is Online Food Ordering Business or System?
It is an online system that allows users to make an order for their food based on their favorite restaurant, food, rating etc. Here users can use your mobile app or web app to make an order and set up their delivery address based on their availability as well as they can track their order and do live chat for their concern and many more.  The food ordering system has a collection of restaurants and Food where they can manage all the restaurant food items, delivery of food items, payment, customers' feedback, and more based on the best locations for the users. The best example of an online food ordering system is Swiggy, Foodpanda, Ubereats.

Now, we discuss further. I just mention some queries and mistakes that generally we did. While chatting with users I get so many queries and they ask if I want the app like Ubereats, Swiggy, and other top brands with the same feature what will be the cost, and does it get at their price range and what is a feature of online food delivery industries. So here we go. Let's discuss first why the food delivery business and how big it is?
Why Online Food Ordering Systems?
Online Food ordering business changing the food industries business. Soon it will be reaching $200B online food delivery business that has been rapidly changing The Global Food Industry. Check out some leading online food delivery businesses that are changing the Global market for food industries business.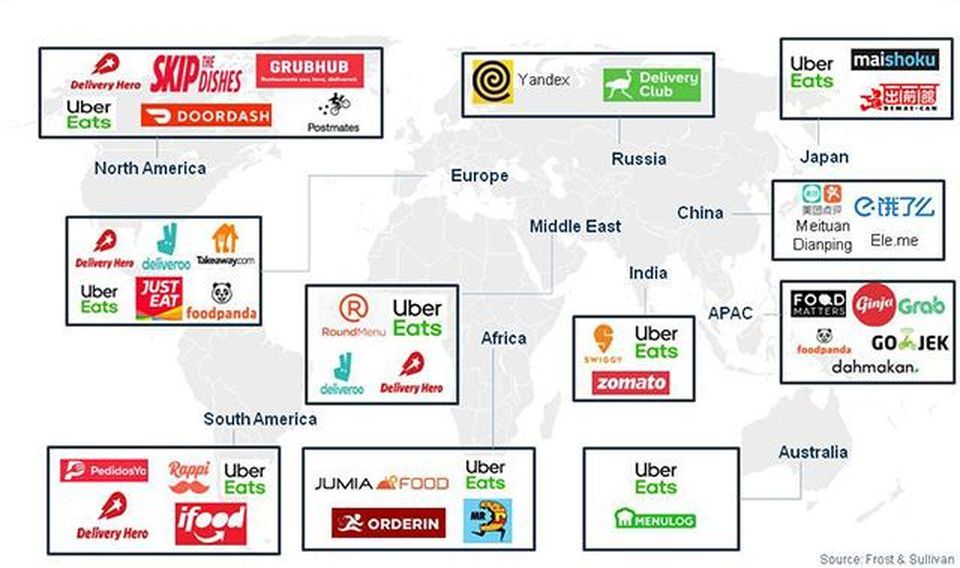 As per statista.com you can find the top 5 countries that are changing the food industries business. In the below image you can see. China has $45,909m, United States has $23,991m, India has $9,207m, the United Kingdom has $5429m, and Brazil has $2986m in revenue through the food delivery business.

Since COVID-19 came it has been growing more and it's users have also grown. You can see below graph/stats that show how the user has been growing for the food delivery business.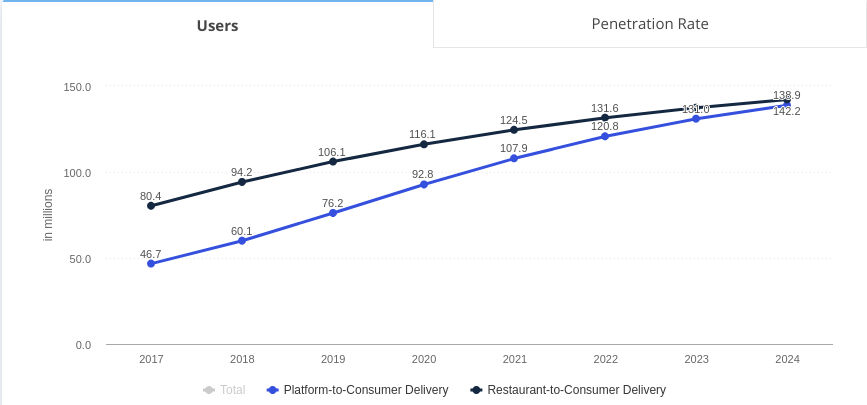 To check out the full stats like user growth, annual revenue growth, top 5 countries that have been generating $200B business through Food delivery business you can check out these stats.
Now we will discuss how we built your own Food Delivery Business with Readymade Food ordering apps or System?
Before we discuss in detail here I am mentioning some points that I have been getting as queries through live chat and emails.
First Question: How much does it cost to build the same app like Ubereats, Swiggy, foodpanda, and another top brand?
Second Question: How much time will it take, so I'll get it done in a week or 2 weeks?
Third Question: I like the same app like Ubereats, swiggy, foodpanda with my limited budget like $400, $500, $600, etc..First of fall, here we did a mistake, Whatever name I mentioned they took years and years to built that big infrastructure and they invested lots of time and money to reach that point with all that feature so if you would like same food ordering system they have then it is not possible to start and reach up to their mark with a short time of period and at the low cost. So if you think that you will reach out while just starting your business then you will waste lots of time and energy to keep researching on that to find the same solution. But the fact is that we were not able to find it and landed with nothing.
Here I am talking about how we built an Online Food Ordering System with Readymade Saas Application with minimal time and cost with the all necessary features that should have to start your food delivery business.
Note: Again this saas solution is not the same as ubereats, swiggy, and others here I am talking with a necessary feature that meets max of the requirement that requires you to start an online ordering system like ubereats or swiggy or others.
First, you can find any ready-made food ordering system on any app selling platform like codecanyon, Our app marketplace then chooses a saas product that provides the multi-vendor selling features. You should have a look for the following apps under the readymade saas applications for online food ordering and delivery system.
User Mobile App: A user mobile app that should work on both iOS and Android. You can upload that on play stores so users can download from there and browse their food, restaurant and make an order.
Restaurant Vendor Mobile App: This application for the restaurant owner or vendor that is registered on your food ordering platform. This app should have these features: To accept/decline orders, allocate order to delivery boy, Status update.
Delivery Boy App: This app for your delivery boy. Here you should check the following features to start: Accept order from vendor, get delivery details, Map to follow address, Reach to restaurant to pick the order, update status.
Restaurant Dashboard: This dashboard for your vendor or restaurant that is connected or registered with your online food ordering system. This app should have minimum these features:
Two roles : Owner, Manager
Owner can create multiple managers & staffs
Restaurant Categories & menu are managed
Offers & Prices management
Chat with customers.
Manage orders
Access customer details
Manage delivery hours
Staff management
5. Admin Dashboard: This is also known as super admin dashboard. This dashboard will be handled by the business owner who started the online food ordering system. This dashboard helps you manage your all business stats. This dashboard should have minimum these features: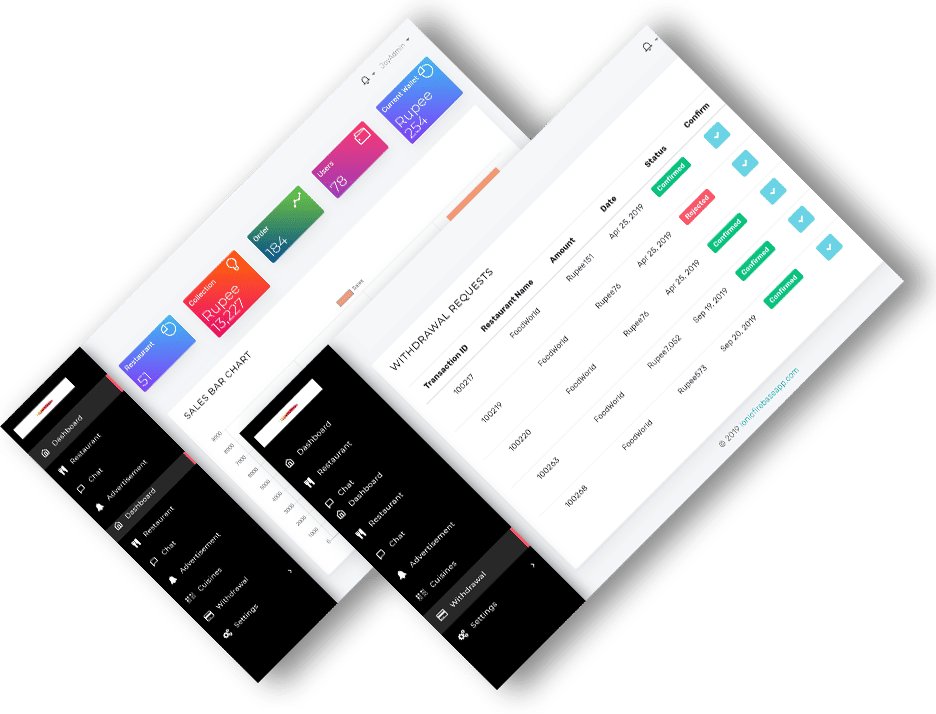 Able to Manage all the Restaurants registered with your online food business.
Credential to approve and disable Restaurant login.
You should be able to get a sales report for all the restaurants.
Able to Add/Update/Delete restaurant from Admin Dashboard.
Feature to chat with all The Restaurant Owners.
Set your own commission with each sale or items.
Wallet to show total earning through orders
Check all the Restaurant earning and their wallet amount
List of withdraw amounts by restaurant and their past withdrawal history.
Approve and reject their withdrawal wallet amount.
If you would like to check live demo of online food ordering saas system then you can check out here: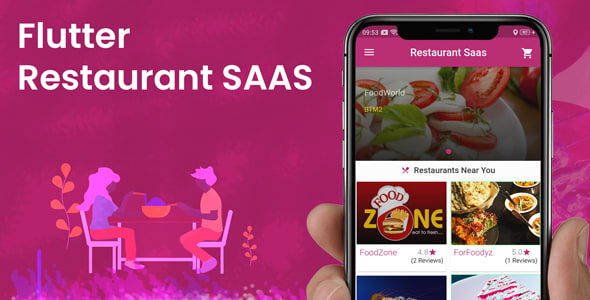 What are things considered while choosing/purchasing readymade online food ordering apps.
Company or Developer: You should be very careful with the seller company or developer. Because you do require a regular basis development support to set up your saas application along with to maintain and keep updating your apps. Don't just choose a seller that doesn't have a registered firm or has a contact point. It generally happens when you purchase from an app marketplace, Because they sell 3rd party software or applications and sometimes it is very hectic to get reach out to developer to understand the flow and setup you whole food ordering infrastructure.
Technology: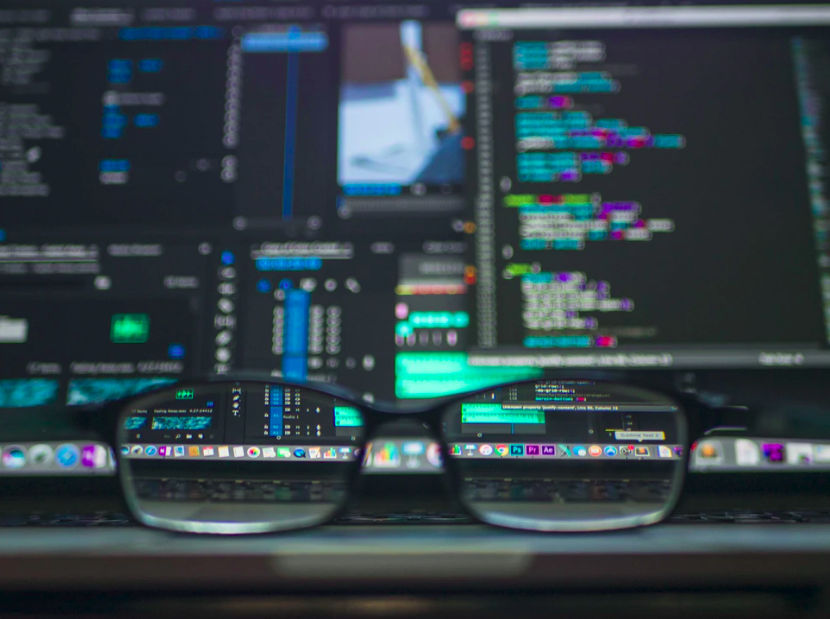 You should choose technology that has features and you will get support from them. You don't choose technologies that will be very hard to manage in the future. Because in Saas application you need to customize as per your user growth. So if you did not choose technology that is enterprise or industry-standard then it will be very hard to manage and keep secure your data. So even if some extra cost you have to give then you go with the technology that will support large scale business.
Support: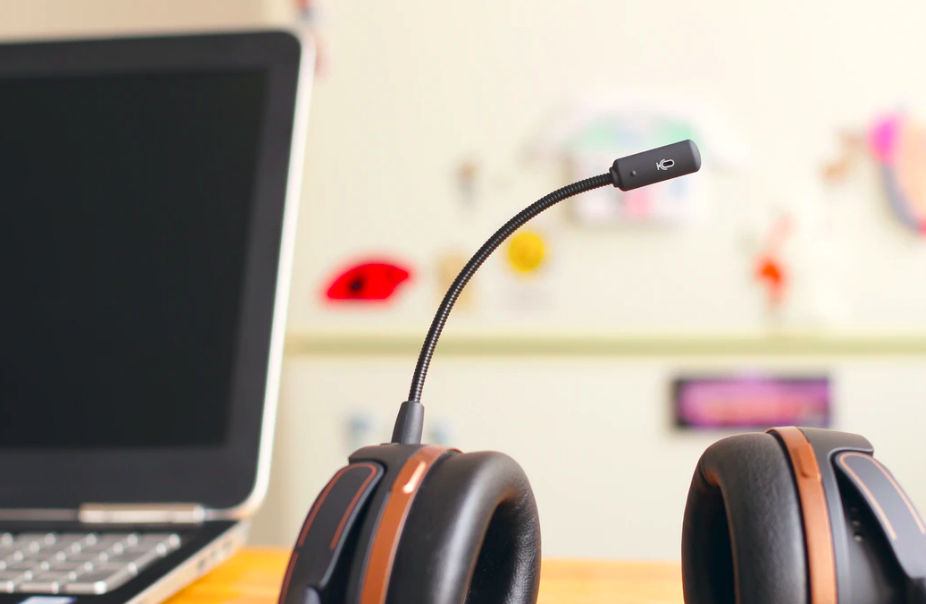 While purchasing the Readymade online Food ordering delivery system or Apps you have to check their support team. Because with readymade apps you do require a support team to understand the follow of application, user guide, and overall setup. If they don't have a support team then I suggest you, don't make a purchase from that. Because in saas applications you do require regular support for your food applications.
Own Development Team: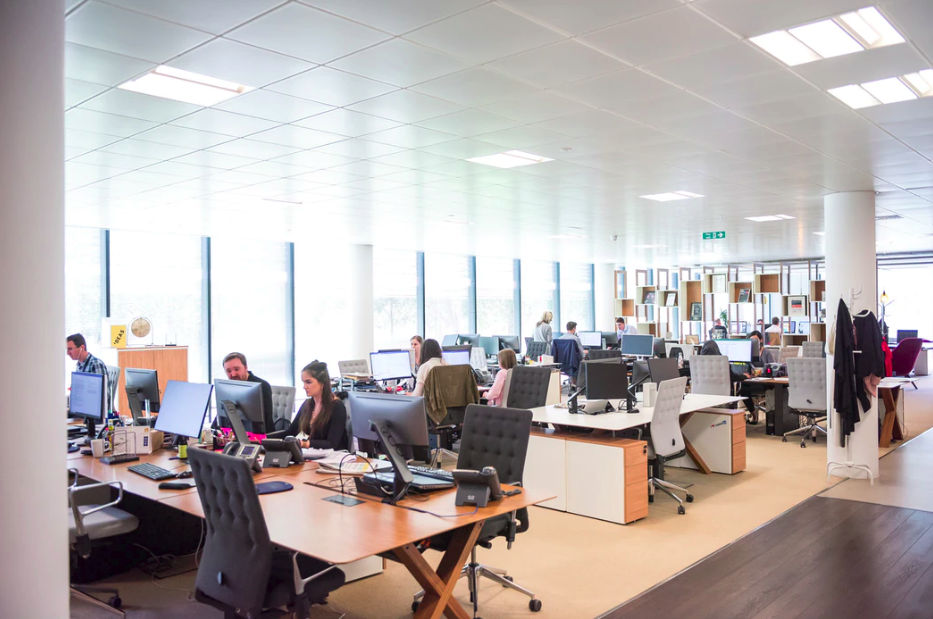 Be checked first, if they own the development team or not? If they don't have their own development team then you should look for other options. Because on app selling platforms people register their company name and they have been reselling other companies' products without having their own development team on particular products.
So, if you make a purchase from such a seller then it will be annoying sometimes. E.g if you do require any custom feature or do require any changes in existing apps and you make a request then that company forward to the main company that developed the application and keep waiting for their response, once they get a response then they will inform and sometimes it takes lots of time as well as costs.
So, I prefer and suggest, you should purchase the app from the person who developed that application so that it will be easier for you in the future to maintain and keep updating your app.
Pros and Cons of Readymade online Food ordering system and/or App:
Pros:
Less time Consuming: If you are looking to start in a short period then it will help you start with a short time of period. You don't have to wait long because it has already all basic features that will help you to start in fews days.
Cost Effective: It will be very cost effective. Because you aren't required to hire a company or developer initially to get you started your online food delivery business. Because they have been selling the same app to multiple businesses then their cost will be much lower than the custom one.
Cons:
Limited with Features: If you are going with the readymade app then there will be a limitation with features, you have to use built-in features else you have to contact with the developer to develop custom development.
Technology Boundation: Once you choose readymade app then you mostly bound with that technology so be carefull with the technologies.
Suppport: Facts, if you don't have technical knowledge then it will be very hard to get support on time with 3rd party apps that have been selling on app marketplace.
Summary:
As I mentioned initially, Here I tried to capture to explain, what is online Food ordering system and how big this business industry is? And I covered above we saw that food delivery business touching the $200B in revenue that is changing the Food industries. I covered how you can choose readymade food delivery apps that help to build our online food delivery system with low cost and minimal time. We alos discuss how to choose the company that provides the readymade solution and what should we expect from those apps along with the pros and cons. If you have any suggestions or feedback then let me know.