Build your restaurant and/or hotel or Food ordering business online with flutter mobile application and concur the online world and reach more customers.
Do you have your own hotel and restaurant and want to grow your business and get more sales and engagement with your customers online as well as offline then here we talk about some facts and ideas that will boost your business online as well as offline?
Today's world peoples or users looking for reliable services and products at their flexible time due to their busy life. And as per the survey, online market business is growing because people to get their work done or whatever they are looking for getting it done just in few tabs online. So why don't you take your business online with own mobile app so don't miss out on your users?
Now here is a big question arrived in our mind, How we build your restaurant or hotel or food ordering business online with mobile apps, how much it will cost and how much time it will take?
So let me confirm that it will not take more than one day to get your mobile app online on Android play as well as on IOS Store. We are providing Flutter Restaurant Mobile app that allows you to build your online business with very own mobile in just one day and go live on both platforms. If you would like to check live demo to experience your self then you can check out at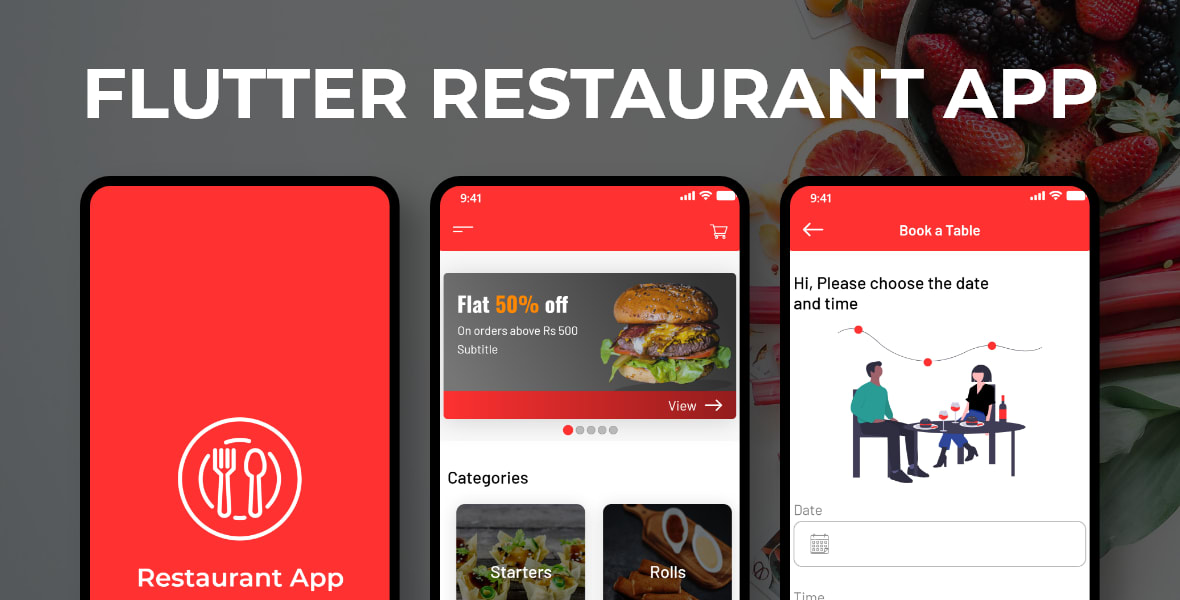 Now, Let's go with some facts and calculation that will help you to make the easy decision and allow to think why you need a mobile app or online business for your Restaurant or Hotel business.
As per survey top 3 countries that are using most of the internet in China, India, United State. But you can see below in image the top 20 countries that are using maximum internet.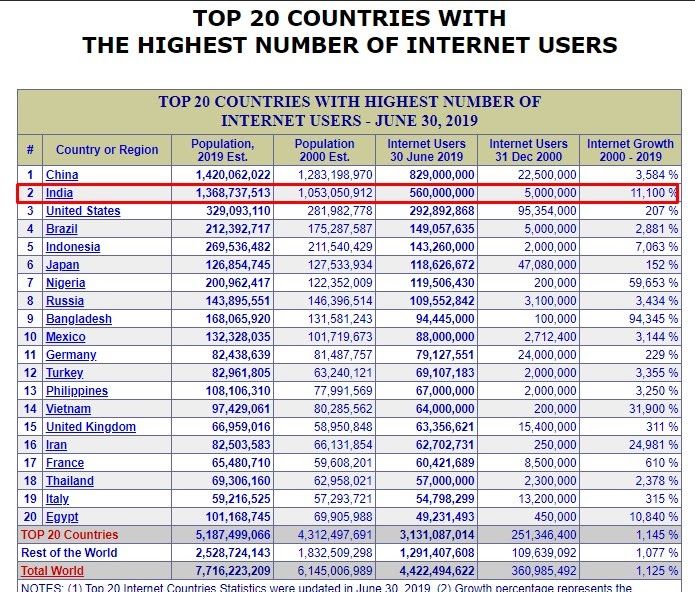 As we can the growth the internet users around the world and as per survey max users approx more than 60% of users are using mobile to use the internet.
So what you think this is not really awesome? Just think, If we have your own mobile app and online business where people get in touch with us then how fast we can reach to the millions of people through very own mobile app and capture all that market.
Now we talk about the costing about this:
Now here are some facts about the costing, how much does it cost to start your online food or restaurant or hotel business cost and is it worth it or not?
Let's see, If you are building an app with us then here we are providing a Flutter Restaurant Mobile app that has all features to start an online food ordering system as well as with the facilities of hotel booking and/or table booking at your restaurant.
Now how much does it cost?
It cost us just $89 in INR it will come around RS 6339.53, Chinese Yuan it will come 630.68, and Brazilian Real it will come around 370.47 (it depends on currency conversion) and to fully functional and manage your products, revenue orders and more we need one backend and we are offering that backend in just $149 in INR it will cost RS 10613.37, in Chinese Yuan it will cost 1055.86, and Brazilian Real it will come around 620.23 (it depends on currency conversion). So the total cost will come around is $238 and in INR 16,952.9, Chinese Yuan 1055.86, and Brazilian Real it will come around 990.70. Like that anyone calculate based on their currency (default currency is USD).
Now compare with your hotel or restaurant expense now. If you have staff it will cost more than this monthly. So you compare then you can within the cost of your staff you will get your own online mobile app for a lifetime and it will live and ready to reach your potential customers in just one share and/or one shoot.
Now we break down this our total cost will come around $238 (INR RS 10613.37, Brazilian Real 990.70, and Chinese Yuan 1055.86) and if we divided into one year of cost only $238/12 (but it will for a lifetime, if we calculate with lifetime then it will cost us nothing) then it will cost just only $19.83 per month (INR RS 1410.35, Brazilian Real 82.54, and Chinese Yuan 140.53).
Note: Currency value may vary a bit as per the current market price of USD and it's conversion. Our default currency value is USD so you can calculate as per your currency and find it out how much it will cost for you.
Now you think where you got a store where you have to pay just $19.83 and store your all products and get an order from that without taking hustle to take care of their sitting and facilities or with the best hospitality system.
Now, what are the benefits of the Flutter Restaurant App?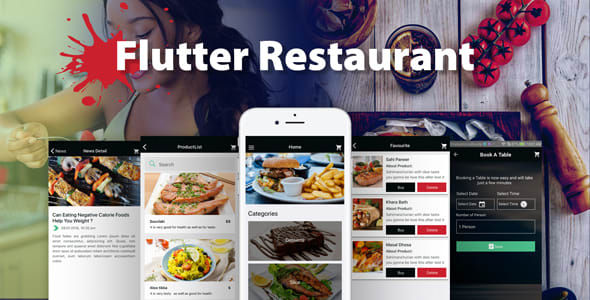 Flutter allows us to build cross-platform native app means once you buy this app the same app code will work on Android and IOS both and you don't require to build separate apps for both platforms. So in just once app cost you have an Android app as well as an IOS app.
It is fully customizable so you can customize it as per your choice.
You can set up your order delivery system as per your area pin code.
Live chat facilities help you connect with users and get resolved if anyone has any kind of issue or difficulties.
There is a push notification that allows us to notify our users if any offers or any new things were added.
We'll help you launch on the play store (Android as well as IOS).
Check out the live demo on Google Play Store https://play.google.com/store/apps/details?id=com.yourcompany.singlerestaurant
and you could watch the feature video of Restaurant app at:
So, if we do this manually/offline how much does it cost and how tedious it that. So what you think if you have own app then you can reach in one click to all your customers/users. Is it not an awesome thing.
So what you waiting, for now, it is very simple to start own online business now and if we are looking for long run business then we required online presence in today's world.
If you have any kind of issue, any future updates or you need any kind of technical help then our team is here to support you 24/7 online. So you never feel any hustle or difficulties to do that.
So, start now because Mobile is the future and if your business is not on mobile and online then you'll lose and/or still have been losing a huge customer interaction or business in today's internet and mobile app.
Some Important point after you get our own Restaurant Mobile App:
Once you got our mobile app then how to let our customers get to know about that.
First: Just we can generate a QR code on our mobile app stick on our storefront so customers easily find and download.
Second: We can share our mobile app link like (https://play.google.com/store/apps/details?id=com.yourcompany.singlerestaurant) on all our social media channels: Facebook, Twitter, Instagram, YouTube, LinkedIn, Business WhatsApp, Snapchat, TitTak and whatever we have.
Third: We can message all existing customers our hotel mobile app to know so they can download and make an order or do the online table booking. Even if they love they can share with their loved one.
Fourth: Last but not least we can run a Google ads campaign to reach out to more new customers who are looking for online food or restaurant booking facilities and get on board to our business.
If still you have any query or doubt then feel free to contact us and make a comment below what you have thought about this and what is your suggestion. And we'll get in touch ASAP with your questions and provide the best suitable suggestion.