Best Apps and Website To Sell Clothes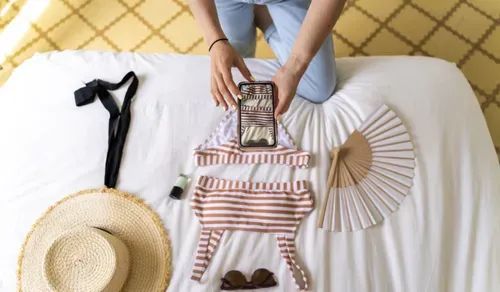 With immense search and survey, we listed down the best apps to sell your clothes, accessories, electronics, and you name it.
No denial to the point that earlier it was selling products right to the person coming to your store. But today the trend is to be found on the internet to collaborate with websites that help you reach worldwide. And, with the presence of an infinite website, are you aware of whom to collaborate with for a bestselling experience? Not starting with a good platform harms your business investment and your experience as a buyer too. We have listed the best E-commerce business sites for you to grow your business with ease and the best end-consumer and your own experience.
Didn't like what you bought? Just sell it! ASOS Marketplace is an online retailer established in the UK. It was founded in 2010 and today holds up to 900 brands in 50+ countries.
It uses the term boutique instead of stores. The ASOS marketplace takes you to the vintage era with its collection and provides the seller a 10% commission on the sale price.
ASOS is preferred because of its quick delivery service that is a minimum of 2 days. The incredible feature that makes it very popular is the easy login and access to your products, offers, and pay-out section.
Did you say apparel, jewelry, home décor, furniture, and home essentials all in one place? Well, did you mean TheRealReal?
TheRealReal is one of the best sites to shop and sell your products at. It offers you a wide range of variety in one place. This site doesn't just benefit the brand by collaborating with 85% of each item's sale price but also the influencers earn by promoting their product. The career at TheRealReal is impeccable with the benefits that it brings along.
Easy access to accounts for both sellers and buyers.

Wide range of products (clothing, jewelry, home décor, kitchen appliances & décor, art products)

Products sold within three to four days
The site has offers for all age groups from kids to men and women, including basic and luxury products. Where else would you get a huge benefit and multiple options to earn?
Social Media Marketplace (Facebook & Instagram)
Not listing Facebook and Instagram would be a crime. These two platforms come with no tax, no registration, and 100% commission on each product sold. These are the best online selling app for clothes.
All you need to do is start sharing on your page what you sell, it can be anything from clothes, and jewelry to home décor and paintings. Many youngsters seem to have been earning by offering their skills through customized frames, paintings, photography sessions, and so on.
The beauty of social media is it doesn't limit your product list. Keep sharing and you never know who in your connection will be interested.
Giving you full authority, just like your own store. You get to sell anything here from clothes to mobile phones and soccer or bike trainer stands, anything and whatever prices you like.
This site deducts about $10 of the sale price as a fee and you enjoy the leverage on your way. All you need to do is take a picture of the product, upload it with the description and price, and ship it when you get the order.
This is voted to be the best app for selling clothes and much more as it doesn't limit your product category.
As the name suggests. If you are someone who owns a ton of bags or has a business of handbags, this is just made for you! It also offers product categories of jewelry, watches, hair accessories, and ties to name a few. But its main focus is bags.
Known worldwide for again being the best at their service for both the sellers and buyers. Just follow three steps and you are a contributor as a seller to this top-selling app.
It helps you with guidelines on how to take a picture for the product to sell and deposits your money to your account deducting its own share. The price keeps on shooting up and thus it might sound beneficial for you as a seller. It lets you shop and buys in your own comfort with no intervention. So if you are looking to start selling on eBay then you can register on eBay here.
It has been the most rewarded reselling company for over 27 years now. It has a physical location available that lets you dump your old clothes with a prepaid shipping label. After that, you can mail them and they take it over. You can choose between getting 50% of the sale price or 30% as the sale credit or straight cash.
It has a strict policy of looking for brand name and quality of the product. If you pass that you are good to go and earn your share. If by any chance you don't pass the quality check, clothes will be sent back to you. But you also get a chance to donate it for the minimum fee.
One of the most loved apps for clothing in India is Myntra. It is a B2B portal. This is not for businesses that operate locally. The orders are processed daily and you get a fixed commission of 4-5% depending on the category and product brand. You don't need to worry about shipping the product as Myntra includes the cot in the price itself.
Just register and fill out the application and you will be ready to be a part of India's most in-demand online selling app for clothes. To register with Myntra seller you have to register here.
Well, the online business could not have been this easy. You just need 1 single product to start selling on Flipkart. The Flipkart app has now switched to grocery shopping as well, so you have a wide variety to sell and earn. From clothes to home appliances and groceries.
Flipkart makes your question of how to sell online much easier if you don't want to invest in readymade apps. Just register with 1 product and 2 documents and earn your share.
So, Let's get started selling your clothing with a Flipkart user base. It has millions of monthly unique customers. So are you ready to sell then you can register your shop here? And if you want to check the growth and how it is working then the below infographics will help you out.
Giving tough competition to other brands, Shopify comes with a feature of a free trial. Yes! You read that right. You get to test your business growth for FREE!
The category it offers is- Home and decor, Jewelry and accessories, Food and Drink, Clothing and fashion, Crafts and books, and Electronics.
The best part is that you can customize your business page/website from the unlimited resources available. What else do you ask for? Shopify has to be the bestselling app to grow your business. You can download the app, register, and start selling. Shopify is one of the most popular online reseller e-commerce platforms recognized by the world. Here you can choose your store address and start listing your product and within a few hours, you are ready to go to accept online orders for your clothing stores.
Note: Please do check all the above websites and apps' terms and conditions for sellers before registering and getting started selling.
Advice from the professionals on How to sell online
Yes! Now that you are aware of the platform that will genuinely help your business grow, you must know a few guidelines on how to sell online. Before you begin exploring the website thoroughly. So, there is no further confusion. Now let's begin with a few points on what would benefit your business online.
Sell what's on the trend
Selling with what is on the trend gives you visibility. The products sell out easily. You can develop a niche like many other businesses have already. And today they are preferred for the same. Developing a niche might take time but gives your business strong roots.
Description:
Be very specific with the measurement you take. If it varies country-wise, mention that as well if needed. Online selling and buying no matter how easy it seems has a detachment of feeling about the cloth or product. But a proper measurement saves you from the exchange and return burden and provides trust and reliability from the buyer. This might give you top ratings.
Photography Matters:
Yes! The online business today is mostly catchy and attractive because of the visual content provided. High-quality photographs matter. Ensure your product color, texture, and quality is visible online. If there is any distinction, mention it in the description.
Not just content but the picture uploaded gives you an additional benefit.
Customer Service:
Customer satisfaction ensures your business growth. So, remember to be available and add all the details in advance. If you own a business, ensure your presence on Google My Business for easy reach. Customer reaching you and getting quick replies makes you authentic and guarantees customer loyalty.
| Do your homework – A Proper Research
Never! Get online without not having proper research done on the site you are selling, the niche you are developing, or the website you are developing your business.
It adds aesthetic to your business and gives you the idea of who your buyers could be. Knowing and being ahead of your customers will always be beneficial.
Hope the article was useful to you. If you are already on some site growing your business, let us know your experience, if you are about to develop an online business let us know what more queries you have. We will be happy to help.