A guide to build an online business at your home and make revenue and make it long term business.
How to build Clothing business Successful with the existing platform form home and make money online.
Are you new to online marketing and/or planning to start your online business at your home then you are the right place? We have a question make in comment do you have any business idea that you want to start or do you have any business that you are running and want to expand online.
Now let's start from scratch. We are assuming that you don't have any business running.
Here we explain how to build an online business for clothing and accessories business online with the existing platform and social media then how you build your own brand with very own Mobile and web app.
So, Let's start. Just open your Laptop/system or your Mobile. Here I am explaining how to build clothing or dress business.
First, we have to find what we have to sell. So let's find the products that we are going to sell without running around.
If you have a Laptop or System: If you have a system then go to www.alibaba.com
Hit registration and signup your details and now go to
https://www.alibaba.com/Apparel_p3?spm=a2700.8293689.scGlobalHomeHeader.408.61f465aa3wtMrH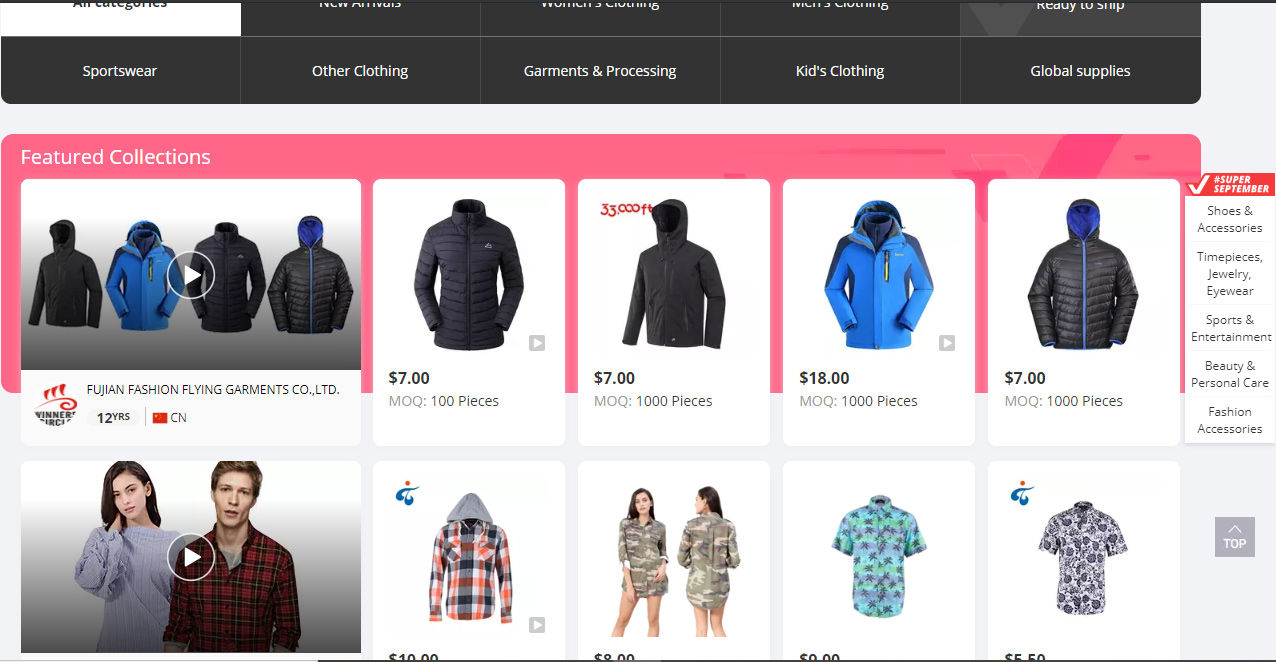 Find the best clothes that you are selling on the market for references you can check Amazon categories section and filter through most selling product under the clothing categories.
Then you will get an idea of what people are looking and what is most selling products and make a list of that. Now you go to Alibaba and search that product, and you order some products.
Second: Open your Facebook account and start finding clothing manufacture.
Third: open Google and type Clothing manufacturer near me and collect your manufacture contact number and try contact them via call or mail.
Now we got a list of our product that we want to sell. Now Let's find a free platform where we can sell our product without using having own transport.
First and most famous is Amazon:
Why Amazon?
Amazon sells more than 12 million products. And they has millions of users that are currently active and buying goods on Amazon.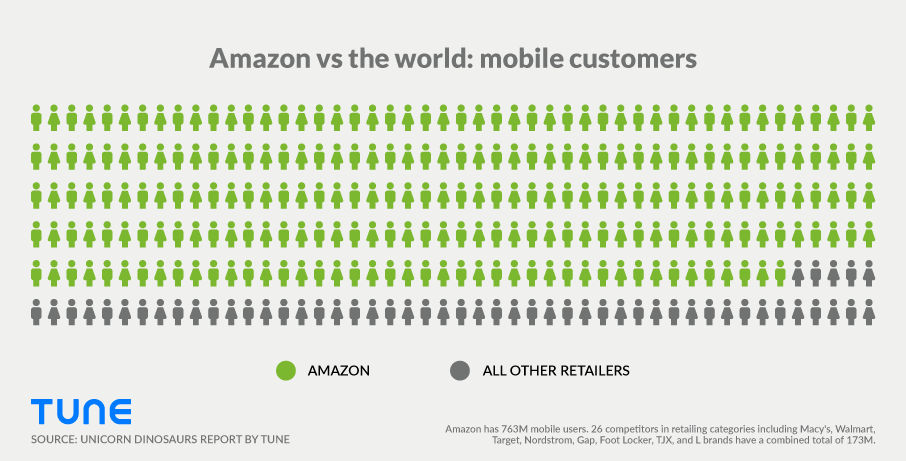 Just open the Amazon Merchant center and signup with your details. To make signup go to https://sellercentral.amazon.com or if you are from India then hit https://sellercentral.amazon.in just like that based on your location you can choose seller account with Amazon and start setting up with your details while providing your all details https://services.amazon.in/services/amazon-global-selling/benefits.html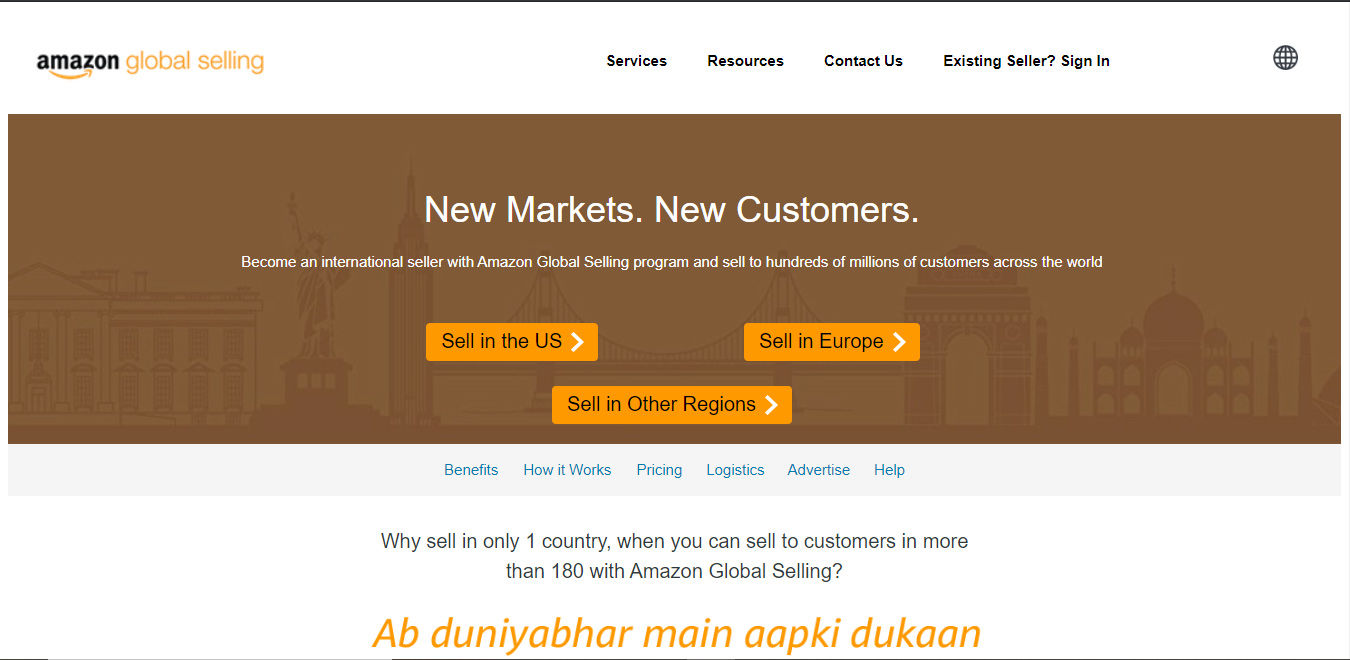 Choose your location where you want to sell. Here Once you click on Sell in the US, then it will ask you to sign with your Amazon account if you don't have then click on the Create a New Amazon account and create your Amazon new account with Amazon and become a seller.
If you find any difficulties, then you may directly contact Amazon support at https://services.amazon.in/services/amazon-global-selling/contact-us.html?ref=as_in_agscontactus_fnav or make in a comment, and we'll help you out. Or you can call on Amazon Seller Support Number 1800-419-7355(8 AM to 8 PM) only for India.
Once you sign up with your Amazon seller account and we are ready to go. Now we have a product to sell and platform where we are going to sell.
Now first choose your cloth from Alibaba and make an order of min quantity and put once you received your product then now same product list on your Amazon Seller account while keeping your margin.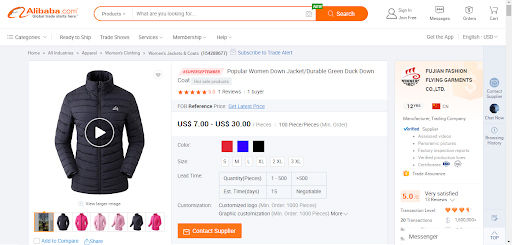 For Example, suppose you order your products Women Jacket form Alibaba then it will cost 7 dollars, and now you check the price of Women jacket on Amazon for Example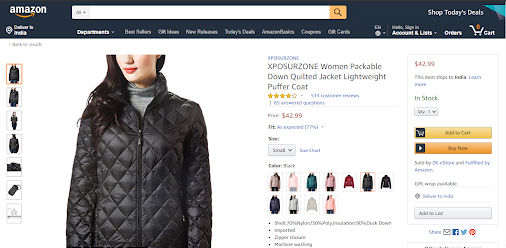 Here you will see the one jacket cost will be $42.99 then you can put your product on $30. Now just like that, make money and start saving it.
Once you start getting sell and revenue now next steps how to build your very own brand.
Now the same name that you build on Amazon. Start making your account all social media platforms.
Facebook: You can open your Facebook and create your brand page. To create your brand or business page. Just go to facebook.com/ business and create your first page you will get several options, but choose your categories. Here we suggest you select Brand or Product. Now enter your all details.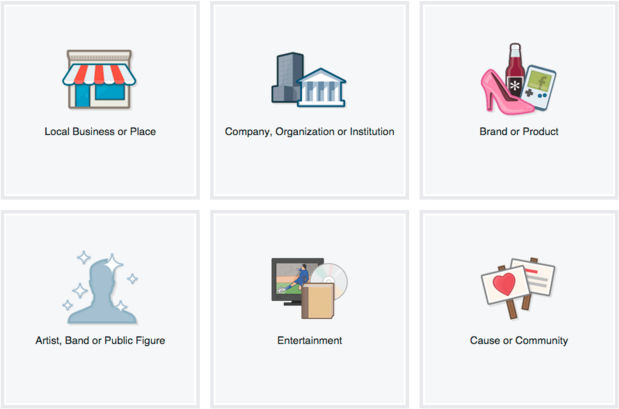 For more details, you can check out blog.hootsuite.com/steps-to-create-a-facebook-business-page/
Once you created, then start sharing your page with your friends and groups. And keep posting your Amazon seller account product to your Facebook Page.
After start getting engagement and like on Facebook page you can create one Group with the same name and start adding your users that liked your page or engaged on your Facebook page on Group and keep communicating with them, It will increase huge audience engagement.
Instagram: Instagram is most growing users then create your account on Instagram to do open instagram.com and create with all details. Once you are done with account creation, then start posting your product image with a nice caption and start putting your Amazon product description. Once you have 10-20 post on Instagram, then you can begin contributing to Instagram community means follow designer Instagram influencer and make some valuable comments and tag your account in the comment section to get noticed. Try to keep add trading hashtags in your post.
Twitter: Now make a Twitter account. Just go to twitter.com and sign up with your details and start putting your Amazon product link on that with the hashtag.
YouTube: It is one of the most important media to communicate with your max visitors or customers. You create your YouTube channel. To do that you just have to open Youtube.com and hit on sign-in button then sign in with your Gmail account and you are ready to go.
How to Make a Video for YouTube?
To make that you have to take your Mobile and open your one product, start explaining about the features of products and even you can wear it and show how it will look and how comfortable is this. And Just hit on upload on your YouTube channel and share your video on all social media like Facebook, Twitter, Instagram, and others.
Snapchat: Now create a snap chat account to that open your mobile play store, whether it is ios or Android. If you have Ios, then go to your store and search snapchat and download your all and setup your account, if you are Android then go to Google Play store and download your app and set up your account. Then share your snapchat id to all other networks like Facebook, Instagram, Twitter, and others and communicating with your users.
Podcast: Create some nice audio about your product description and start pulling on podcast platforms like Google Music, Istore, Spotify, Soundcloud, and many more you can Google it.
Once you are done with above things, We are damn sure it will increase huge sells. Now once you start making sell more than it's time to next steps to make very own brand with your Website and mobile application.
Own Website:
Let's build your personal Website with Shopify or WordPress Woocommerce initially if you have low budget you can check out our Clothing Web Application at https://www.ionicfirebaseapp.com/products/e-commerce-clothing-webapp-in-angular, and you will be ready to go within an hour.

Here you will get nice UI/UX with all dashboard feature with knowledge of coding with our 24/7 support.
Once you build your Website then next step is shipping. Just tied up with shipping company and register your business with them now you have very own Website along with Amazon reach.
Mobile App: Today max people are using the mobile application to order goods and even for study. So now next is you can build your Mobile application for your clothing store. So let's start building very own clothing app with hours with our existing clothing application. Check Live demo of Clothing Shopping Mobile App.
Now let's share your Website and mobile application on your social media platform and allow your customer leverage with your platform facilities.
Now it's time to how to keep engaging your people and keep growing your vendor and products. To do so, you can create on seller channel to your Website and app where any business can list their products, and you start to keep managing.
You can create an affiliate marketing channel where all users become and start selling your product by getting some commissions, trust us once you create affiliate your business will boast like anything.
How to increase your Website visitor?
Once your Website is live, then one of the most important things is how you get traffic on your Website?
There are so many ways to get traffic on your Website and apps, but here we are pointing out some important factor that will help you to build your own audience and customer base.
Reverse Engineering: This is one of the most important thing for any business, You have to do some research on your business nicely and find your competitors what they are doing to get the more traffic, what kind of content, social media and other channels of marketing they are using.
To best way to start is Google, Just search your business nicely with keywords on Google and check who is ranking on first on Google and then do some reverse engineering. To do so, you can you so many tools. Here I am giving some of the important online tools that will help.
Tools for keyword research and competitor analysis:
Google Keyword Planner: open Google Keyword Planner https://adwords.google.com/aw/keywordplanner/home and type your keywords on the search, and you will get your all related keywords. Just download that keyword and short based on search volume.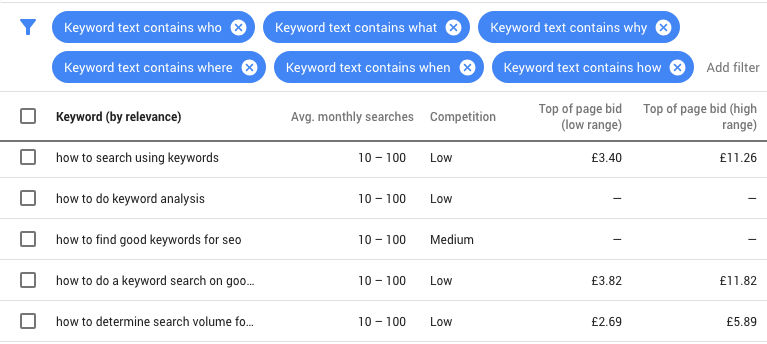 Keywordtool.io: Now you can try 3rd party keyword tool like kewordtool.io and type you Google Planner Keyword and download all searches and their CPC, search volume, and trends of keywords. Short as per search volume.
Note: Don't ignore trending keyword that mentions on your data because it will be going to pick in the coming future and it will be easy to rank, and you start target form that keywords.
Ahref: open Ahref and put your competitor website (ahref.com), and you will get all data like on which keywords they are ranking, from where they are getting referring backlinks and more. You can try with keyword research ahrefs.com/keywords-explorer. Download all keyword and their ranking. Now short based on ranking and check their content architecture and try to write content based on that and with more detail information that they have currently.
Semrush: Now open semrush.com and just put your keywords and set your target location and you will get all your related keyword & their search volume along with which Website is ranking on that keywords. Now you can sort as per search volume.
Note: Now you have all data with you just merge your all data on one excel sheet and remove duplicate keywords and short as per search volume.
How to Create content for your website?
Content: Now we have all keywords of our business niche then it's time to create a nice and valuable content that not existing Website. So now let's start building the best content. To do so, you have to check your competitor website to do so. I am giving some best way to start.
Buzzsumo: Enter your keyword, and you'll get all top trending content/website on that keywords, download that data and check their content style and information that they provided on that now find out what information they missed out and try to fill out with that information in your content.
Ubersuggest: Now, you can use this tool also. Here also you have to enter your keywords, and it'll give all search volume and which Website is ranking on top and how much does that page has social share and all. Just download these data and analysis that data and find out what they missed out and try to fill out that content with more information and nice graphical representation like infographics, videos, images, etc.
Tools for Graphic Design and Video:
Canva: You can start with canva.com. It is a free online graphic design here you'll get all graphics design banner, like Infographics, Facebook Image, Nice images, Instagram post, and many more. One of the best things here is, you don't require any graphics design tool knowledge. You have to drag and drop your design and make it perfect with your own image and content.
Wideo.co: You can use this tool to produce your introduction videos or information videos and edit your video to use in your content as well as other purposes. Here you will get predefined template also so you can edit that template and replace with your videos and image along with your content that makes very easy to produce your video without knowing video editing tools.
Note: These are basic tools to start, but there are a lot of other paid tools and resources that you can use in the future to produce a more attractive design so it'll make more presentable content.
Search Engine Optimization (SEO):
SEO stands for Search Engine Optimization. Most people don't give more attention to SEO and start focusing on paid marketing itself. So don't make this mistake. If you are looking for a long time business then you should start focusing on SEO from starting, Because it will take a long time approx 6 months or 1 year or 2 years, but once it will be picked up no one can beat you in market, Because it offers max conversation that no one gives even Google Ads or Facebook ad or any other channel you are looking for.
How to start SEO?
SEO needs your patience because of it not one day or one month work. You need to give your time based on your niche. It may take six months, or one year or two years it depends how well you did above steps that means keyword research and competitor analysis.
On-Page SEO:
Does it analyze how well your website content is? Based on your keywords, Graphics, Media, internal linking of your Website, outbound links, image alt tag, HTML tags, Page speed, Data structure of your Website, Title, Meta description and many more. This is called in term of Google "Google Panda."
If you would like to know full details about Google SEO algorithm and how it will work, then you may check out their Website at www.google.com/search/howsearchworks/algorithms/ Here you will find all information that Google suggests you do.
A common mistake we do in On-page SEO:
Title: We make common mistakes that we try to put all keywords on title and make no sense for readers as well as a search engine. So try to keep a very nice and informative Title.
Data Structure/website schema: Most of us not give more attention to Data Structure and/or Website schema of our Website. But this is the most important; this will guide the search engine how your Website is going to present as per search engine. In case your Website data schema is not proper, then it will be very hard to search console to identify your website architecture. For Example, you don't add FAQ schema script then it will be hard to identify for any search engine whether your content has FAQ or not like that if you don't set your rating schema to your product then it will be very hard to identify your rating in Search, So if you add all those things then will be very easy to search console to identify your Website show in search results in a proper way so the user can get an overview before coming on your Website that will really help you a lot to increase your CTR through Organic Search.
To understand Data Schema, you can use these tools:
To Understand how structured data works:
https://developers.google.com/search/docs/guides/intro-structured-data
Structured Data Testing Tools:
https://search.google.com/structured-data/testing-tool
Keyword Ratio:
This is an important point: What we made mistakes are, We overloaded with keyword stuff. Means while making the content we try to put our main keywords more and more to make it visible in search, So don't do it. In case your overstuff your keywords, then Google Panda will be penalized your Website, and it'll not rank. One more thing, don't try to put your keyword anywhere that not making any sense for users or reader. It should make sense and meaningful with your content
Note: To best practice is that you should keep the ratio of your primary keywords around 3-4% of your content length and 6-10% with the long tail keyword phrase. To find long-tail keywords, a search on Google, and take Related search keywords. That will be more relevant.
Tag Optimization:
Don't put only h1 or h2 tags based on your content; keep optimize your content with tag. It's just like you are writing content. If there is the main header then put h1 tag and if it sub-header then put h2 or h3 tag. If there is an important point, then put <strong> tag underline or make it another font. Like that don't add image on your post. When you are trying to add an image, then try to give proper alt tag, title, and caption of that images or media file.
These are some important factor for On-page SEO that you should have to keep it in mind. Apart from there are other factors also there, you can check Google Site at www.google.com/search/howsearchworks/algorithms/
Off-Page SEO:
This is the most important factor to rank your Website. This is also known as link building. So how you get backlinks from other sites. There are a lot of ways to get it. You have to find your way. Here we are pointing out some ideas to get started:
Basic Links:
We called the basic link that allows Google to get to know about your Website and business or niche. Start with Social Media Profile Creation, Business listing, some branded profile creation, Video channel creation, Podcast Channel creations and if you're providing service or do you have a physical business to the list on Google Business Bing Business and other business listing directories.
Second Links:
Natural Links, It will be very hard to find the natural link because no one wants to give their Website traffic to other websites. In terms of SEO, no one wants to pass link juice and/or domain authority juice to any other website. So for that, you have to provide the best content or put their link on your Website and ask to do the same.
Sponsor Link:
People say don't use paid links and all so don't listen, Still paid, and sponsor link will work, but it should be form Good Website. For Example, the company gives money to a news site to publish about their company on their official site with their link that is also a paid link, Other way people used to make some donation to open community and ask for reference that is also called paid link. Like that there are so many ways you can get your backlink from other trusted and good Website. But don't try to get it from spam websites or low authority website those don't have good content and online presence.
Competitor Links:
This is a good way to start if you don't have knowledge. Just used some of the tools to find your competitors backlinks. Here I am mentioning some of the tools that will help you out.
Ahref: It is one of the best tools to find your full details about your competitor website https://ahrefs.com/backlink-checker check here and find out from where your competing Website getting link then try to get it there. This is paid tools, so for the full feature, you have to buy their subscription.
MajesticSEO: It is most admire backlink finder of any website you can check majestic.com. Just you have to enter your competitor website, and it will give from where they are getting backlinks, Backlink history, recently added, do-follow, no-follow and anchor text ratio. So once you have data, then try to get a link from there itself.
Semrush: This will help you out to find a keyword with backlinks too. And this is also a paid tool to find it out.
Ubersuggest: It is a free tool to find backlinks and keywords along with top pages and social sharing, top keywords with their searches. So you can try this at neilpatel.com/ubersuggest/
Like that there are a lot of tools available like Alexa.com, Buzzsumo, Moz, etc.
Blog:
A blog is the most important part of SEO because you will not capture all in your main page, services, and product page. So you have to capture all other keywords through blogs, not even your main keywords you can target yours with generic keyword and some useful information. For Example, you can describe your all service details and product details in blogs like how our service or product different from others. Here we are giving Example of clothing for that you can write the content about what are the best clothes, Best clothes designers, Top 10 designer clothes and many more ways to attract you end-users and customers.
Affiliate Channel:
One of the ways to get a huge link from blogger and other Website. People love to earn something from their Website because they put a lot of effort and research to build a good website. So if you provide some earning source from your Website, then people love to join your community and make some money from your Website and build you to make more revenue. It has been working on a famous quote "Sharing is caring," So if you share some amount of your profit, then others will take care of you.
Social Media:
Social Media play a vital role to make your business a brand and improve your business reach globally or localization. Today the world internet is most of the important things, and a max of people put their free time on social media. So why not make benefits out of that. If you combined all popular social media, then you will find that social media alone has millions of visitors per month.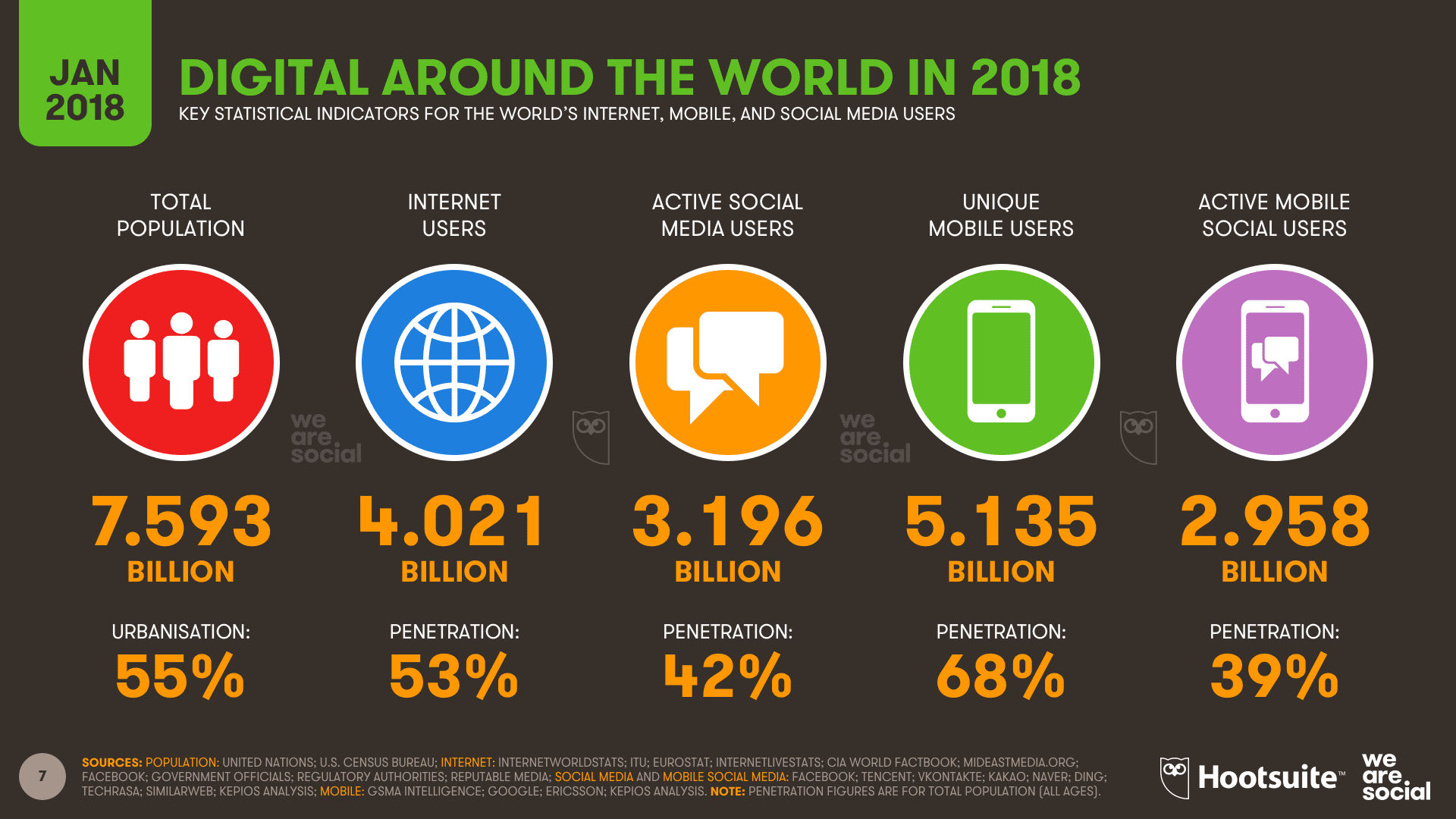 Major Social Media Platform that We should use:
Facebook: We all know Facebook is one of the most popular social media platforms. There are more than 20 million users are on Facebook per month. You can check the graph. Even you will get the feature to create your own company/brand page and promote them along with online shopping feature enabled.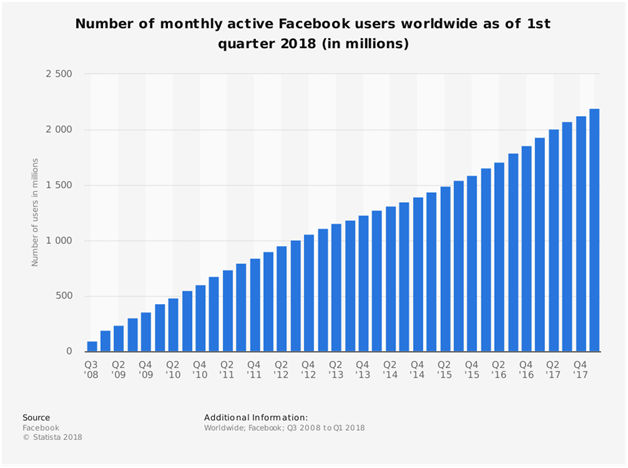 Even you will get Facebook marketplace where you can place your products and services to sell to Facebook users that will boost your business and brands.
Twitter: Twitter is one of the most popular social platforms where you communicate with your end-users and sell your products. Just create your brand account and start uploading your products, services, and other information and start connecting with people. You can check Twitter users in below image. So I am sure no one wants to miss that much users.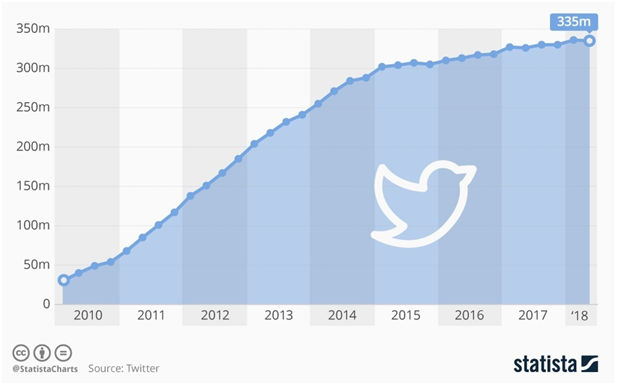 Instagram: It is one of the most downloaded mobile apps, and it has 1 billion monthly active users. So no one wants to miss out. What we have to do, create your company Instagram account something like https://www.instagram.com/ionicfirebaseapps/ and start putting a beautiful picture about your products, services, or whatever your interest or business is with you details and hashtag. And start contributing and engaging with people.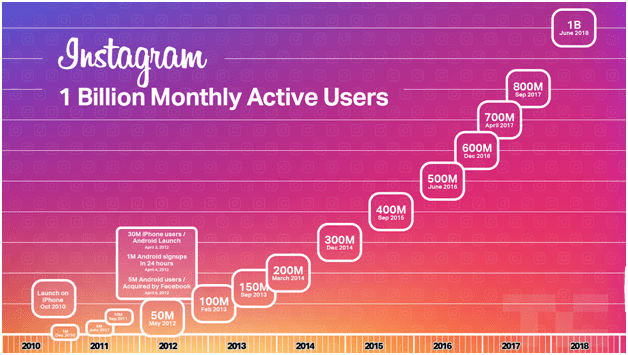 YouTube: As per research Video is the best way to communicate with your end-users, and YouTube is the best platform with more than 1.9 billion active users per month. So what you are waiting for a sign in and make your channel. To do that it is very easy. Just go to youtube.com and sign with your Gmail and you are ready. After signing in click on the right menu and then go to your channel and start uploading your videos and put your title based on SEO means, Keep your title with keyword and description with hashtags and put your Website link in the report so the user can reach out to you.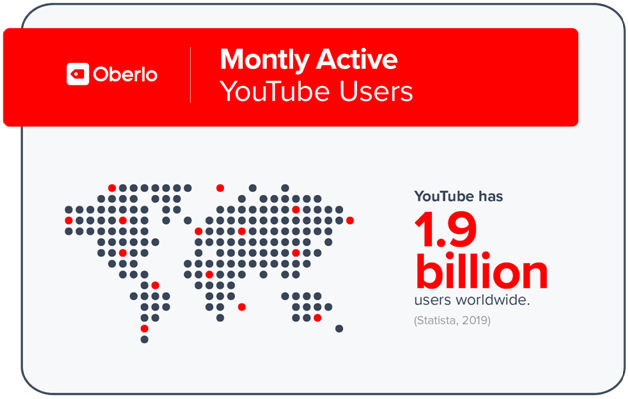 TikTok: Is now one of most download apps on Play Store. It has more than 500+ Million downloads around the world. So you think how big the audience it has. So don't miss out create your account with your mobile number start uploading your product, service, or introduction videos. For clothing is the best, wear your clothes and shoot a video from your mobile form and uploaded of TikTok and you will get a huge attraction and interaction with users.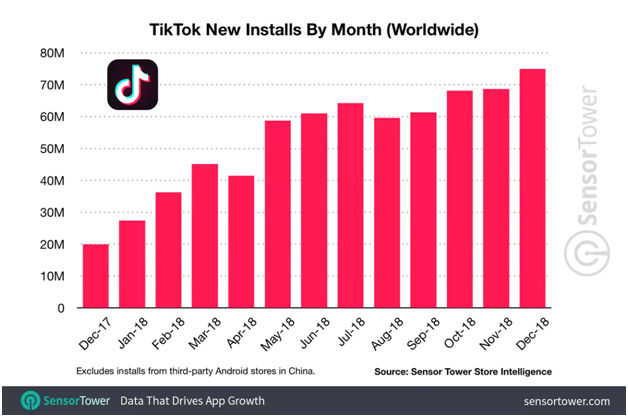 LinkedIn: It is one of the best social platforms to build your business and corporate audience. It needed because once you grow as a company, then you need a professional network to work with you even some other sources that help you to build a business. So trust us this platform prove you the best professional connection along with your outsource your work, find professional, Find investor, Find a partner, and many more you explore. To do that, go to Linkedin.com and sign up with your details and create your company page on that and start sharing your details and communicate with your users.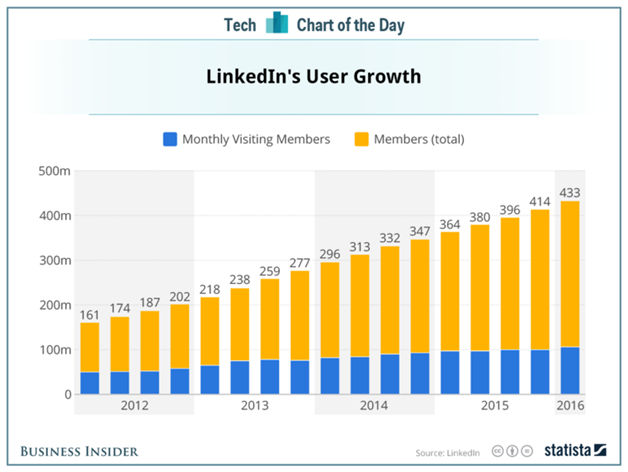 Note: These are small list just like that there is a lot of platform from where you can make a profit. Just go to your app store and find which app is trending and which has max download and just created an account on that platform. For Example, Pinterest, hello, etc.
Events: This is an essential point for offline marketing but not you can implement online to reach max users. Facebook, you create a game, so max people sign up and reach out to you. Even you can even make a banner and put on all social platforms along with your Website and get together and communicate face to face with your real users.
Gifts: For an online business, this will be helpful. Just send some Gift voucher to your customer like special offer like getting a 20% discount or some small product along with their order trust us you will get huge attention and audience reach if you do it.
Email: Email marketing is one of the most convenient ways to reach out to your audience with your latest updates and running an offer or introduce some new feature of your business. So yo do that you can keep collection your uses email details when they came to your Website by a nice short-form even you can see the collection through your social media. One important thing, do not keep repeating the same mail or spam or false statement if you do that your users make your spam and then you are not able to reach out to the right audience.
Content Marketing:
It sums up all of the above; It means how to distribute your content or in other words, how to reach out all your respective audience with your content. There are so many ways, but you can start with the above platform distribution. Whatever you publish content on your Website, share all your social platform, and do a mailing to all your users, so they go to know your platform. Even you can even do it form paid while paying like, Google Ads, Facebook Ads, Twitter Ads, LinkedIn Ads, and so many, we'll explain all paid marketing on next session of content.
Mobile App:
Mobile is the current generation media, So if you don't have your mobile app, then you will be going to lose business in the future. You can check the below stats of mobile users. People love to do the activity on Mobile, so build your mobile app today.

FAQs:
Q. Does above socail media platforms will have cost?
Ans: No, All the above social media platforms are free to use. You can create your brand/business page and start sharing your business details without any cost. But there will be an additional feature for paid marketing to promote your business.
Q. Does Amazon do charges for selling your products?
Ans: Yes, They have some charges for get selling on your products. You have to check their docs for details charges.