Internet of Things (IoT) has changed the game!
Internet of Things (IoT) has changed the game of real world development?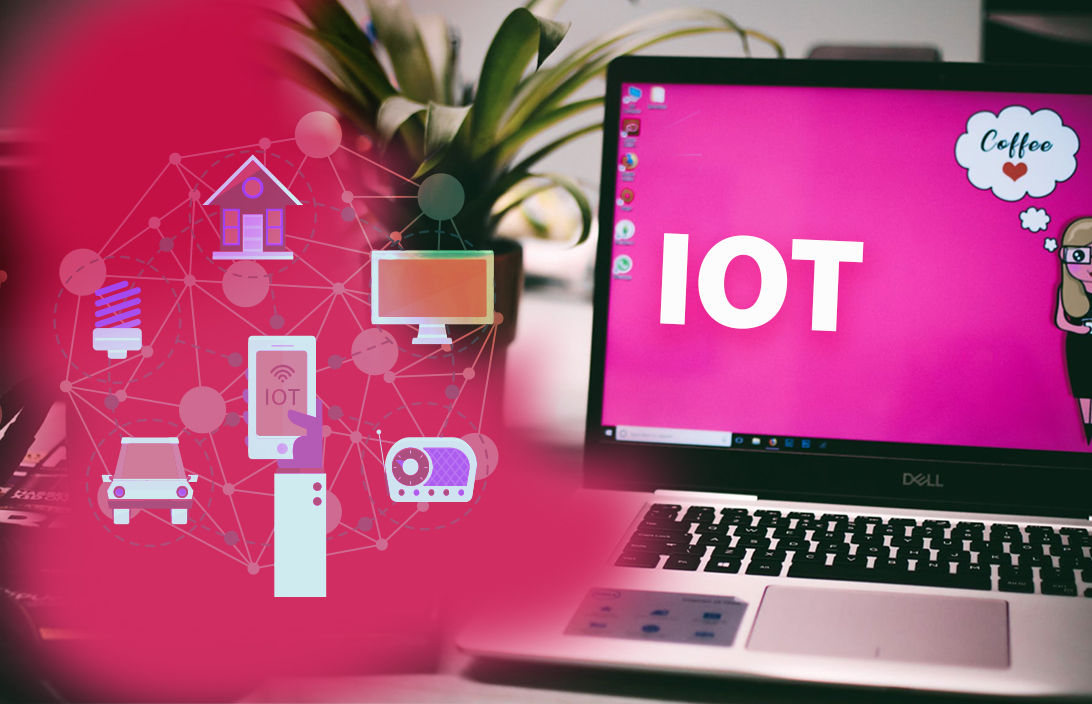 Today, the needs of people and businesses are changing rapidly, and as technology is evolving, it is easier to meet these growing demands.
One cannot deny that the influence of the Internet is huge for every aspect of people's lives. In fact, everyone today relies on the Internet. Even today's corporate companies are using the Internet as a medium of communication because they know that the Internet can help them reach every geographic area. All of these companies must constantly update their smart technologies and even embed sensors for technology devices such as consumer durable and mobile phones.
Now, among the many technologies introduced in the past few years, the technology of the whole world has been completely changed, of course, the rise of the Internet of Things solution.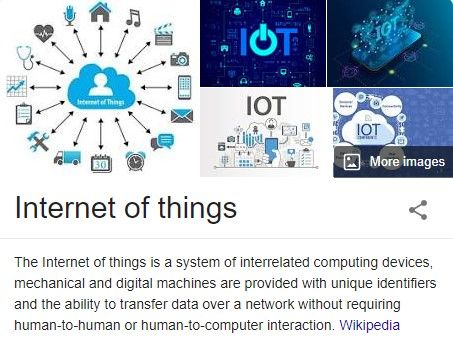 As we all know, IoT (Internet of Things) is basically a global network of interconnected objects, they are uniquely addressable, and they are based on standard communication protocols. It integrates traditional technologies such as microcontrollers, sensors, radio frequency identification (RFID), barcodes, actuators, GPS (Global Positioning System), Internet Protocol, satellite technology, etc. into applications. It can even be understood as the Internet of smart devices that can greatly affect e-commerce updates.
IoT: The Real Game Changer
Now, this statement can be more realistic, and IoT technology will not only affect consumers, but also affect IoT solution providers. It has changed many levels of software development and has also changed Web development. These complex IoT networks provide Web developers with new challenges for front-end and back-end. In this blog, we'll delve into how these IoT systems affect Web development and how they can help reshape Web development. IoT has been using with Artificial Intelligence (AI) along with Machine learning to aid in processing of Marketing Data more easier and dynamic. Check out below image for Example of an IoT system.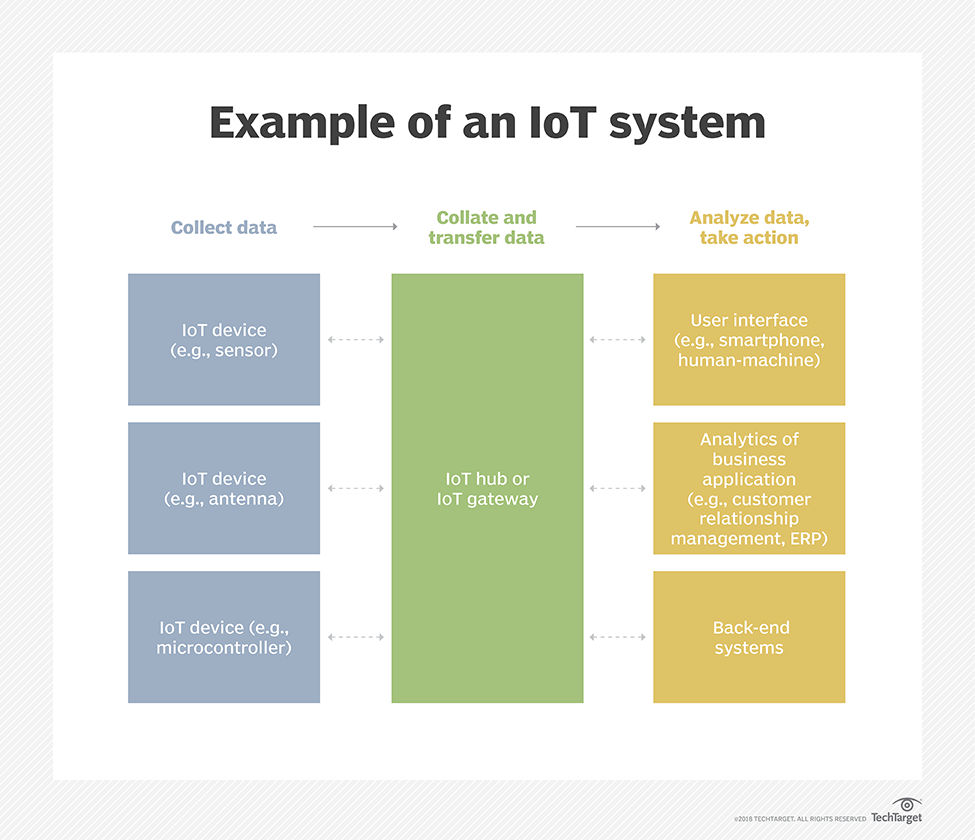 Where does Web Development stand in the arena of IoT?
To understand how IoT and Web development are interrelated, you first need to understand the fact that the network connecting devices depends on the Web server. The data obtained from the sensors is stored in the cloud. With the help of advanced messaging protocols, devices communicate with each other, and the user interface helps other users interact with connected devices.
In addition, many IoT devices can display web content such as laptops, TVs, smart apps, wearables, and user interfaces on industrial monitors. Some of them can even search the web through a browser, just like Amazon's Echo and the virtual assistant Alexa. In this way, it is clear that web development is an important aspect of the IoT project.
An small intro video by IBM for How does it Work?
How IoT can change web development processes?
Now everyone with a smartphone must have experienced the Internet of Things at one point in time or another. In fact, it is likely that in the future, companies will begin to use a combination of wireless technology and sensors to meet their customers and make their businesses successful. On the customer side, they will also start using the Internet of Things to take advantage of personalized and customized products and services. Using sensors and analysis, people will be able to track their health and control home appliances. Similarly, in the field of Web development, the Internet of Things can effectively shape the future effectively.
However, many companies still don't know the use of the Internet of Things because it is on the expensive side. In addition, as most new technologies evolve with the Internet of Things, it is critical for Web developers to understand it. Now let's delve into how the Internet of Things affects web development.
Complex web development
The Internet development and design process for the Internet of Things will become more complex as users will primarily use front-end interfaces to communicate with devices that use IoT operations, such as cameras, sensors and other smart devices. Many websites may also require complex functionality to communicate with back-end databases that are capable of storing personalized data that can be obtained from IoT devices. This way the page loads very quickly and there is no delay in the transfer time in web development. In the future, requirements will help Web developers use powerful languages that not only help build dynamic front-end interfaces, but also allow users to communicate with back-end IoT devices.
Efficient Web development team
Companies must find the right talent and skills for an easy web development process. However, this is not easy. That's why most companies haven't won in the IoT space because of certain problems in determining the best formula for managing their development team. However, there are some strategies that can do the same thing, they are:
Optimize development anytime, anywhere: Due to large-scale competition, web development teams need to learn frequently in project work. It is critical that Web development organizations help their development teams optimize their skills by guiding and providing training to team members. This will greatly enhance the morale of the team.
Understanding the coding challenge: Although the code is rapidly evolving, there is still no fixed standard. For the same reason, web development teams may face several coding challenges because they may work hard every day. Thus, by understanding the coding challenges, strategies can be formed accordingly, and the right approach can be taken to implement this important strategy when needed. Project managers must know what coding rules are needed and they can have the required technical staff in their web development team.
By fulfilling these requirements: Before creating a web development team, it's important to determine the expertise you need to start successfully developing the web. In this way, the organization will be able to find the right talent from a range of available talents, then adjust the appropriate coding expertise inventory and make the best use of their strengths and weaknesses.
IoT devices that display the web
Some web developers don't realize that there are many devices that can display web content in front of people. So let's take a look at them.
Personal Assistant: Yes, this is a new trend in computing, namely Smart Voice Assistant, just like we have Amazon Echo's Alexa, Microsoft's Cortana, Google's Now and Apple's Siri. At home, these assistants can be used to operate all devices, as well as small tasks such as "setting alerts". With the Internet of Things, the network will be able to access robots that help read information rather than visually display it.
Smart watches: The displays that smart watches now have are too small, and they come in a variety of colors and screen resolutions. Android Watch does have a web browser for Android Wear, but Apple Watch does not. Now, in the future, there may be a smart watch that supports multiple web browsers.
Computing devices (with small display): Devices such as the Raspberry Pie now have smaller screens that display web content. Here, the context of the content may be in the form of a web-based device control page, a web page and a local dashboard style web display.
Front-end development practices on the network do not need to adapt to the Internet of Things and other technological advances. Still, if they don't, the network will be split into things that can only be used for desktop and mobile devices. In this way, it is clear that the Internet of Things is a major breakthrough in the field of Web development.
How does IoT workflow help industries?
Any organisers that have applications running on sensor devices will benefit from and are benefitting at a huge scale.
Internet of Thing in Agriculture
Call it the need of the hour. With emergence of IoT advanced workflow we see agriculture industry leveraging the innovative ideas with it.
Farm Equipment, Water Management, Soil Management, Crop Quality, and Real time 24*7 control has definitely changed the way of farming. It allows farmers to grow food in more controlled and productive manner.
Internet of Thing in Healthcare
Healthcare is way far from just benefiting rather it is the most benefited industry because of the IoT workflow.
IoT has helped with simultaneous reporting and monitoring of heart failure, diabetes, asthma and so on. One can connect and share the data within no time wasted in traveling to the physician. It provides end to end connectivity with low-cost, it provides remote medical assistance, it tracks patient's condition irrespective of time and place.
It has advanced the devices to check blood pressure, oxygen, sugar level, and heart failure at home not run to hospital for these little updates.
Internet of Thing in Education
With IoT we can not only connect but have access to all the data around the world. IoT workflow has upgraded the education system providing one with Smart Boards, error free attendance, Security and Safety Significance like sending signals if someone is stuck in the lift, sending earthquake signals or the weather change.
It has with e-books brought a new change that is of adjusting to especially abled child education. They can now get education through verbal speech, translated sign language and so on. It is evolving the education parameters and surely will leverage the advantage to next level.
Internet of Thing in Business
IoT continues to advance with its growing grip and demand in the market. The IoT market is expected to reach the value of $1256.1 billion by 2025 to that of $690 billion in 2019.
IoT implication has improved the business insight and customer experience. It allows business to have asset tracking and waste reduction and thus supply chain industry is the biggest adapter of IoT today. It is building new business models like Amazon has proved it by providing best consumer world and availing the product at low cost and replacing the revenue from customers capital expenditure.
Final note: Considering all the aspects discussed above, the Internet of Things (IoT) is often the real game changer in the technology world. It has arrived when users are actually looking for technology that can increase their convenience. In this way, it was warmly welcomed by the arrival of users and business organizations. If you want to benefit and benefit users, then contact a well-known IoT application development company to create an app for your app.
FAQs:
Q. What are the examples of Internet of Thing?
Ans: Connected Appliances, wearable health monitors, Ultra-high speed wireless internet, Biometric cybersecurity scanners, shipping container and logistics tracking are few examples of internet of thing.
Q. Where can I use the Internet of Thing application?
Ans: Internet of Thing workflow can be implied in multiple places that is capable of providing relevant information about its operation. It can be performance of an activity and environmental conditions for example. The companies or sector where IOT workflow is highly appreciated is in Wearables, Heath, Traffic monitoring, Fleet management and so on.
Q. What is the best language to use for fast internet of thing workflow?
Ans: Internet of Thing is accessed to improve and improvise our daily life. The best languages for internet of thing are workflow are- JAVA, C, C++, Python, Swift, PHP, Matlab and JavaScript. You can choose the relevant language depending on,
What device they will be implying it?
What are the requirements of the business projects?
To check precisely if the project requires a strong computational power or not?
There are multiple layers of how you should choose a language for the internet of thing for a better workflow. Study the project in detail, determine its expected results, and the accessibility of it.
Q. How does IoT works?
Ans: The internet of thing working is simple. Every device around has some sensor (temperature, pressure, motion, humidity, etc) in it, the data of which is transferred to the Cloud or Server and shares the information with application build to address specific needs.
There are about 15 types of sensors built to share relevant data for the specific devices. The workflow of internet of thing depends on multiple factors.
Q. What are the benefits of IoT to businesses?
Ans: IoT impeccable advantages leveraged by business are- improved workplace safety, best customer service, improved productivity and efficiency. It has reduced the operating cost and analysed the customer behaviour (AI and Machine Learning).