How AI has changed the face of small businesses?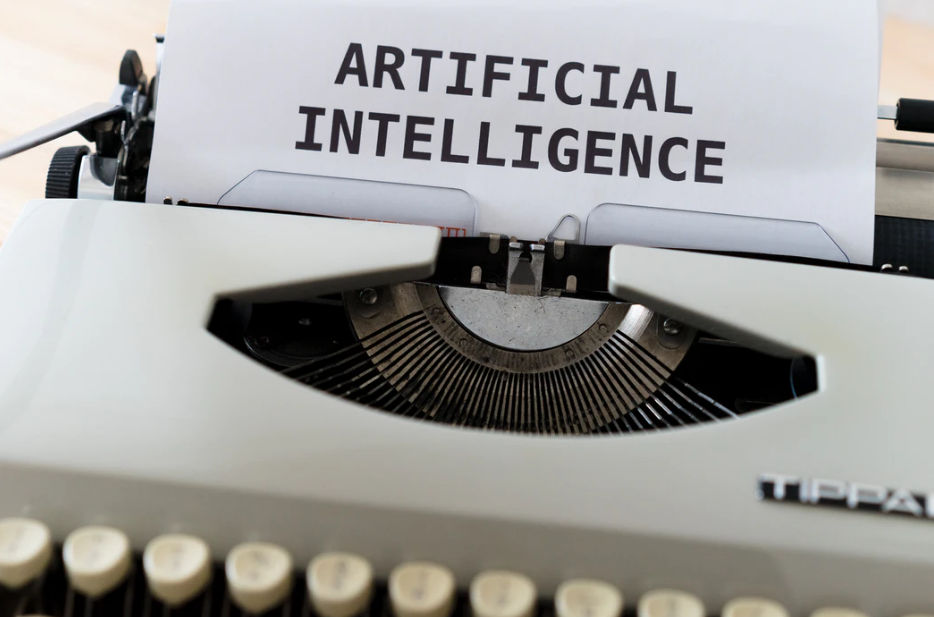 Undoubtedly, AI has entered the business world and has become mainstream in business and technological integration.
From Siri, Alexa to self-driving artificial intelligence has evolved and stimulated well with human behavior to the next level. Artificial Intelligence still might be confusing for many but it has found its use in most industries. It has impacted industries like Automotive, Bioscience, Creative Service, Data, Education, Finance, Gaming, Pharma & Healthcare, and the Internet of Things. In the UK itself, we have 58,000+ tech companies that integrated AI (Get more details about AI you may check wiki https://en.wikipedia.org/wiki/Artificial_intelligence) and ML to get better results and successfully achieved a global impact.
The future is electronic, is what we have heard but did you imagine to be already being a part of it, in the present? From your mobile phone to self-driving cars, a chatbot with the doctor, booking appointments, a robot waiter at some restaurant is the finest example of AI implication. The integration of AI has diversified the spectrum of small & big companies but has, in turn, made our life easy '...within the next 5 years, 50% of the analytical decisions will be based on AI: opting it over simple verbal interactions.' The involvement of AI will help the global economy add up to $15.7 trillion by 2030 predicted by PwC. Apart from that, companies have grown immensely with their integration to name a few we have Oxbotica, DigitalGenius, Synap, Kami, and so on, the list is endless.
You may check some of the basic AI (Artificial Intelligence) experiment list below:
Artificial Intelligence is a vital phenomenon, the branch of computer science that focuses on the development of machines in a way that it performs the tasks that are typically done by humans. All the typical replies that you get from those mobile apps from grocery shopping app, food ordering app, chatbots app about healthcare, fitness, and education are because it has AI-enabled in it.
Let's check out Google CEO Sundar Pichai that presenting how AI changing our daily life and business. A AI trained machine have a conversation just as we have in real-life with a stranger.
AI along with Machine Learning depends on the huge amount of data I.e. behavior patterns. The objective of the AI to replicate human skills and that of Machine Learning is to process those huge amounts of data using some well-developed algorithms to find patterns in the data. Both AI and Machine Learning together are a continuous and progressive process. They have transformed our modern world in every aspect.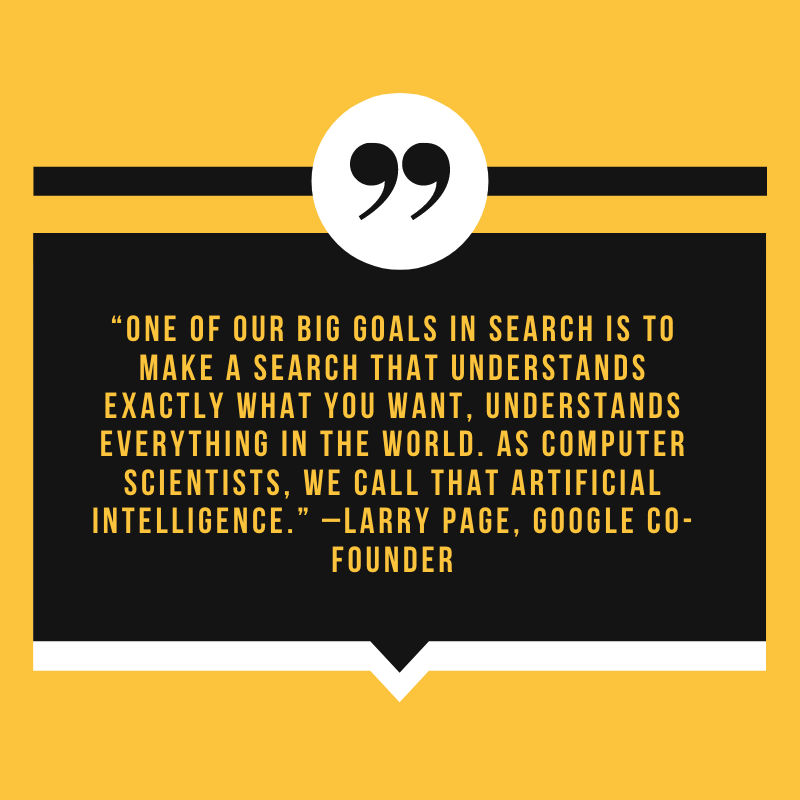 How is AI beneficial?
AI is used in fields like marketing and advertising, big and small businesses, customer service, security, and virtual assistance. AI helps businesses with the development of business models, reducing labour cost, test the abstract design, and give solutions to complex business problems. A business environment with the help of AI and ML can easily be measured, documented, and maintained without any error. All it needs is detailed and precise data input, smart coding, and computing. It then provides the business with a good decision, efficient processing. It solely doesn't replace the human but acquires their capacity and provides faster, better, and accurate results.
Challenges with AI
AI (Artificial Intelligence) today itself is a buzzword for the tech companies but has smoothly has managed to spread in every corner of the world. Companies need to be prepared beforehand before integrating AI into their system. It is a small business that might find the investment cost to be huge. The price of installation is predicted to be much affordable in the coming years but presently the amount is huge.
Also, as said AI and ML work with data and data analytics. So, they need a team of experts who would understand the huge amount of algorithm array created. XAI is one of the ways to make it is easy to understand the data. AI automation and ML brings along a lot of trust issues and manual labor work to control their business initially. Lastly, the only challenge is adopting technology at different phases hence, outsource will be costly. The training of the employees remains constant. Still, many small, the medium-sized company are willing to spend on it because of the returns, revenue, and customer engagement it brings along.
Start-ups that are leading the race of business with AI
The start-ups that bagged the AI integration intelligently.
Intello Labs – The start-up founded in 2016 is an ag-tech company that provides a quality assessment of fresh products with its computing, image upload, and giving quick quality reports. It grew with the idea of providing a solution to the challenges faced by customers while purchasing any food item and wondering about the quality and ingredients checklist. It bagged the funding of $5.9 Mn in 2020 and has 250+ employees as the demand for the app is increasing.
Salesken AI – Founded recently by a group of passionate trained professionals the salesken AI app through the use of ASR and NLP helps with sales; it understands and analyses the customer's sentiments, preference and suggests an effective sales pitch, it helps with customer engagement and leads to call-to-action. Though being a start-up, the company has already collaborated with big companies in India and abroad. It raised a funding of 8 million USD in March 2020.
Flutura – The start-up from Bangalore works by providing big data analytics solutions with a vision of transformation with outcomes by monetizing machine data. It's the core idea of integrating AI and providing business values and engineering customers worldwide has made AI a must-have application for all the small businesses. It has acquired clients like Hitachi, GTT, and more MNCs.
Bash.ai - Founded in 2017 the company helps with automated HR systems and recruitment. With the help of AI and ML, it gives power to other companies with virtual assistance and replaces HR. It assists 24*7 with much faster and quicker results than imagined, saving cost as well. The company's main focus is to create an ecosystem where both AI and humans co-exist and lessening the manual work of humans efficiently.
The start-up capital of India, Bangalore, and Mumbai supposedly raised an amount of $87.85M+ all alone especially with the powerful and smart integration of AI into their spectrum. Considering the huge profits AI and ML provides, India today has 55K start-up in 2020 from that of 29K start-up of 2014 out of which 75% of the companies work on AI assistance. The top leading AI companies worldwide are Amazon Web Series, Google Cloud Platform, IBM Cloud, Alibaba, Microsoft Azure, and so on. The US though stands at the top with AI innovation. The mentioned companies are an example of how well-planned services are provided with these AI innovations if done correctly.
How is it helping the small businesses?
Accurate and smart tech decisions
Any company willing to work with app development or any other software development e.g., food ordering app, grocery shopping app online the easiest way to generate more leads and increase visibility will require companies to invest in this cognitive software capabilities to get the empowered computer algorithms that will play a major role shortly. AI with this huge data becomes efficient with analyzing, interpreting the data, and give results that are more personalized, profitable, and professional for the companies.
Improved HR and Recruitment
Small business is not at all well-equipped or has a team of professionals that is not the case with all the businesses. Few companies have multipurpose employees usually handling two positions. AI does a bit of help here by filling the position of HR that is crucial in any firm. AI then along with ML works to provide a better picture. The HR technology of AI is so efficient that one cannot think of going back to human HR. All the repetitive tasks, operations, and manual work are taken well care of. It enables job search, analyzing the resumes, selecting the right candidate quickly, and sometimes conduct virtual interviews as per the situation remotely. The AI enables you with an efficient work system that is easy, quick to understand, and unbiased.
As the market has evolved with internet mobile is the easiest way to reach the customers. To become the best and most growing company one needs to have a great customer experience for their existing and future customers. The mobile apps like grocery shopping app, a restaurant shopping app and the apps that have become handy require this AI and ML to work according to the customer's sentiment and concern.
The typical replies that are given to the customer 24*7 are through this AI-powered software. The live chat with the support admin of mobile apps is now solely driven by this AI and ML. This happens only because of the data one has inserted. The reply and response are learned basically from the data and you get the service automated accordingly.
Everything brings along a few drawbacks. So, has the internet one cannot just deny that with the speedy evolution of the internet the cybercrime has emerged too. Not just personally but professionally it too has become a threat in one's business. If one has properly automated the data and algorithm the frauds can be detected easily because of the behavior it works on.
The data is nothing but the research, development, implementation, and evaluation of prototypes, feedback gathering information of MVPs and actual products, and up-gradation.
AI can detect the vulnerability, the complexity of the information one tries to put in. With AI and ML, it becomes easy to implement strategies and identify the threat and get solutions to it. The better the security system the better rating and trust value are gained. It strengthens the core system that is established beforehand. It elevates the business model and system one has been following for ages. Today, business needs to lessen the labor cost and invest in re-equipping and training the employees with the new approach in business or personal life.
Everyone today carries a mobile phone everyone is acquainted with the AI work and how simple it makes their life. From Siri, Alexa, to Google Assistant we are all familiar with these AI applications that work with microchips placed in the smartphones and developed directly with the hardware. The AI and ML provide one with high performing processors and end-user friendly accessibility.
Similarly, small business developing their mobile apps will have better and efficient revenue returns if they incorporate these AI and ML. Any small business that has understood the business site optimization and the game of digital marketing on different platforms has entered the evolving market to succeed with AI.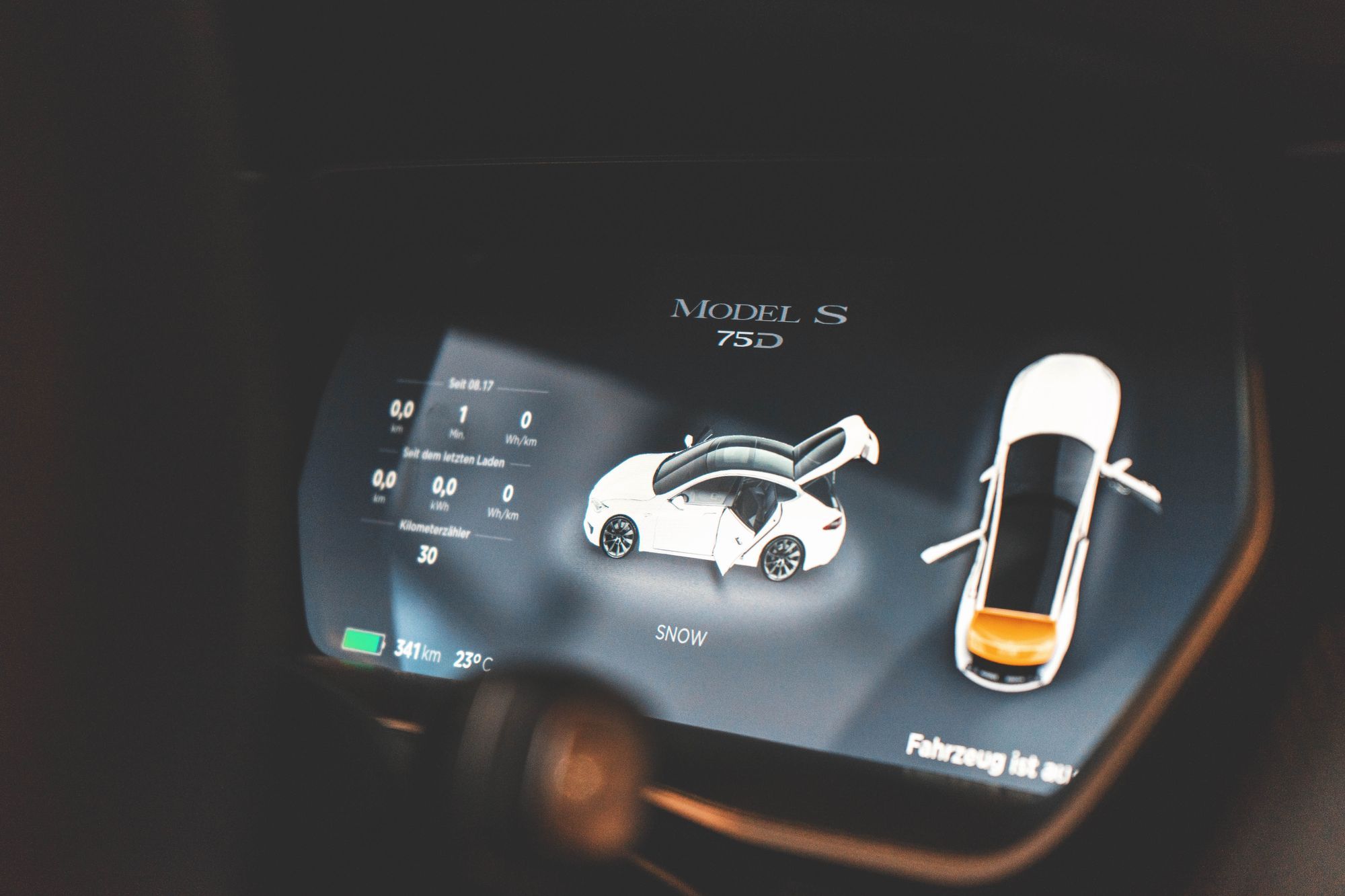 As discussed, earlier companies have moved towards virtual assistance as a customer service and evolved it to be a sole product (Alexa, Google Assistance, Tesla's self-driving cars). Many of the small businesses are planning to enter the same market soon or find a better alternative to it. Though most of the audience is never convinced it to be a machine answering their query but are happy to have the virtual assistant with them. Even the airlines have this artificial intelligence to monitor and answer simple queries. The chatbots of many companies have evolved with the same.
Marketing and Sales Process
Gone are days of cold calling and giving out brochures to advertise about the company now and then to increase the sale and establish. As with the internet, other platforms have evolved the consumer today is influenced by so many other factors too. Giving every type of business a wide option to attract their customer. TV commercials, Snapchat, Instagram, YouTube, Facebook, and so on.
If you have a good strategy to attract your customers to jump in with all the data and create the algorithm accordingly with AI and ML. These tools can multitask and manage all other business functionalities. Many companies' sales and marketing teams use AI to understand the customer's need, requirement, mood, problem, and then provide a tailored solution and offers. It helps one understand the changing preferences quickly and increase the conversion. It thus gives personalized solutions.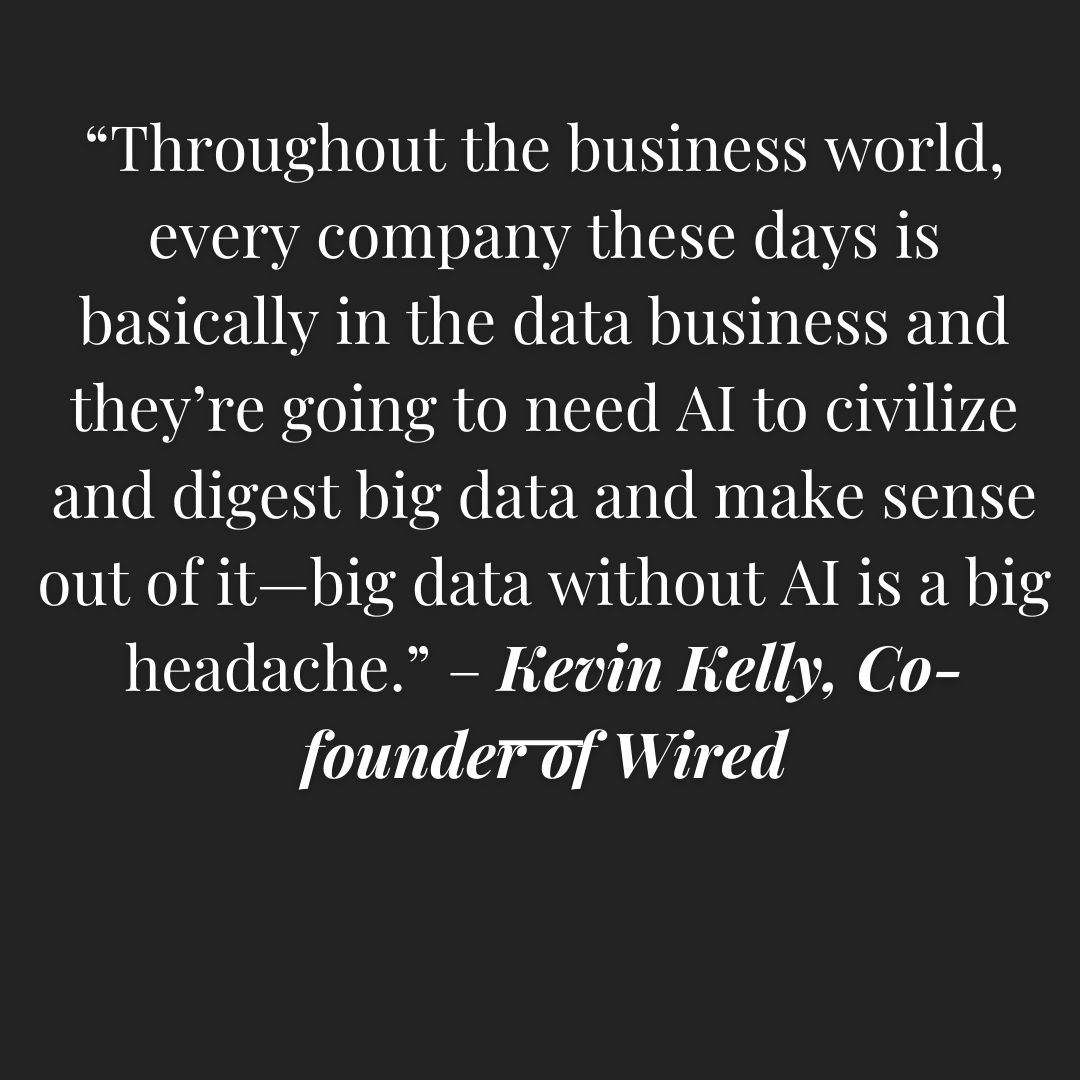 Conclusion
Small businesses have already entered the online market be it the website or mobile app creation. And, if you are wondering what about these AI implications that are seen to be being acquired by them. The evolution of the internet has made us witness the enormous change in marketing, advertising, and even the approach of customers. It is predicted that by 2035 the AI will double the revenue and growth of business in every spectrum. One cannot deny the strong results and developmental implications of it to any size business.
All the grocery, food delivery, restaurants, and even the pharmaceutical companies have converted into online mobile apps and integrated efficiently with AI. AI is indeed making life easy with innovative solutions and helping businesses achieve higher goals.