Free Tools for Digital Marketing
There is no digital marketing agency or digital marketer that can deny the fact these marketing tools are indeed are must-have. With the internet playing its role the emergence of digital marketers demands to be in multiple places at once. In addition, perform tasks on time and as per the trend. A big thanks to the marketing tools that save time and provides more than expected results.
From searching content to posting and analyzing the customer behavior and Strategizing the market demand these tools are a Saviour in the true sense. Keeping you sane and on time. Saving money though remains the best part!
With numerous free and paid tools out there, we listed down few best free tools that are easy to use and top-rated for their performance. The list navigates from greeting to helping your strategies better. See how many you already use and which ones you need the most.
Hello Bar

This had to be mentioned first, why? This tool helps you collect the email of the visitors on your website. Also known as the top bar arrives not as your notification but as a greeting. It greets people arriving at your page with headlines like, 'want a free pdf?' or 'join my mailing list' and so on.
It greets and serves the purpose of the call to action. You can select the headline with a little piece of information depending on what you and your firm offer. You can even schedule a timer for when and how the hello bar should appear.
It helps you collect email id and see the traffic coming every day.
Subscribers:

Collecting leads is one the best way to keep engaging your one time visited users/customer on your business through online. So here is the tool called subscribers.com. They provide us a fixability to allow user to get notify from you. Through this you can share the push notification on desktop and mobile too.
They have two plans one for Free and one for paid. For free version you have limitation over the users and sending push notification.  You can check their plans and price on below image and you can sign up for free account here.
Google keyword planner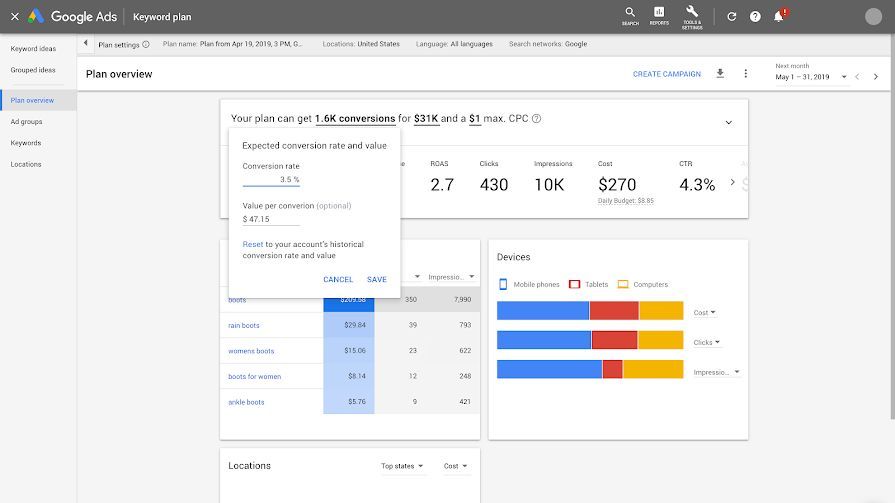 When it comes to SEO and SEM then we first thing about Google only. So, no one can provide better data apart from Google. So, Google has introduced some of free tool for users/business owner to do the research on search term that have searched with users. On that Google keyword planner is one tool that we have been using for Keyword research based on your location and business niche.
Google keywords planner helps you build your target audiances based on the keywods and also helps you to make a plan to build  best business plan to drive your niche related users to your businesses.
Google tools have to be on the top. It helps you with two things- search for new keywords & get search volume and forecasts. This tool keeps you sane. It doesn't limit you to a certain keyword but allows you phrases, avg. Month searches, volume, competition, and shows the top of page bid (low range & high range). You can see keyword ideas for more than ten terms at once.
Hootsuite
A tool that sets you free from the struggle of posting every day on multiple social media platforms. Hootsuite allows you not only to share the content but schedule it in advance, say like a month? Yes! Like many months a month in advance.
You can share the content on multiple platforms and enjoy the traffic coming your way. It also updates and reviews what others have to say. Hootsuite also informs you about your competitors.
Buffer
Staying ahead of time in the profession of digital marketing is a boon. And, thus we present to you Buffer that has a free plan to be your forever savior. Just like Hootsuite, it saves your time of post scheduling on multiple platforms.
Scheduling your post is regarded as the best marketing strategy and having an app makes you free from all the struggle. It allows you to schedule about 10 posts in advance. You can compose and schedule posts from the selected and exclusive content in the Buffer gallery.
Google Search Console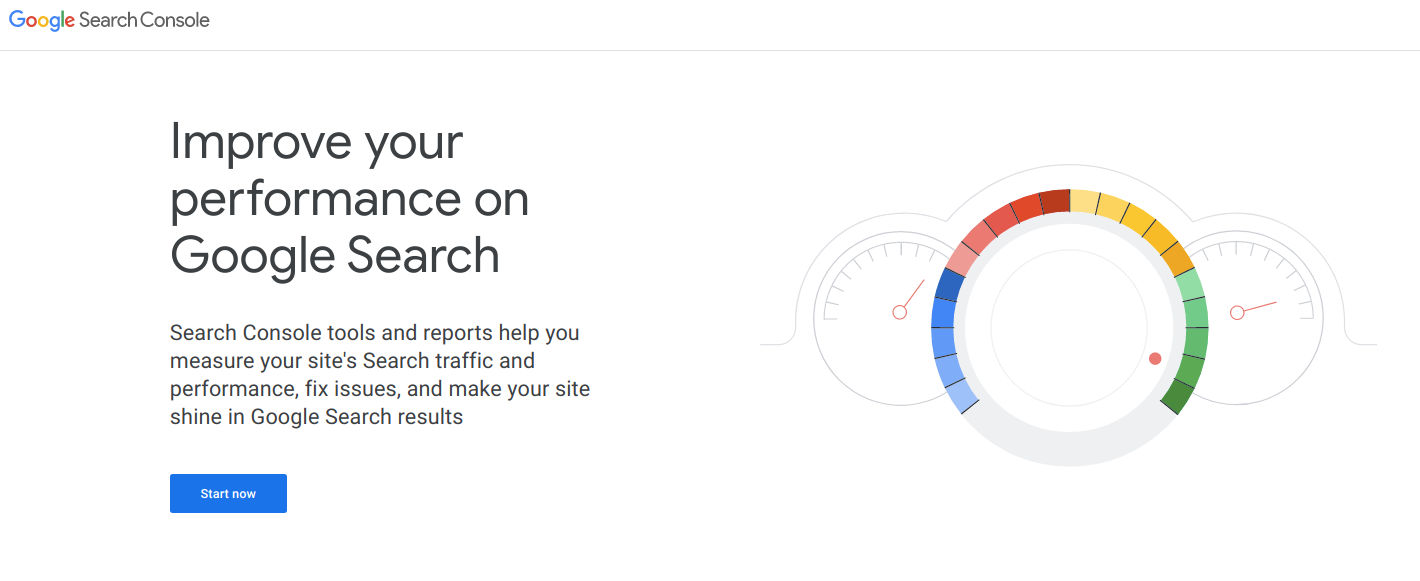 This is a must-have digital marketing tool to grow your business online. This is a magic tool by Google helps you monitor, maintain and troubleshoot your site's presence in Google search. It does the work internally. You can search and look up at each post and its engagement. You get to understand the keywords getting more impressions, likes, and click rates.
You can integrate the keyword getting more traffic into the blog post or the landing page whichever source you wish to target.
Google Search console also known as Google Webmaster tools. If you want to get appears on Google then tools will help you. Here you can your website along with the subdomains (like sub1.yourdomain.com etc). Note: Make sure you can add both property with root domain (ionicfirebaseapp.com) and with extension or full url e.g. (www.ionicfirebaseapp.com).
This Google webmaster tool help you out the get index your content in Google, Help you to track your keywords ranking around all countries. Allow you to index your website URL in Google.
This tools help you out to get notify with issues and fixed for your website with details like server errors. 404, duplicate url/content, spam url etc.
Things to do with Google Search Console:
Add Domain property with Domain (yourdomain.com) and URL Prefix (www.yourdomain.com)
Verify your website ownership with your preferred method. (e.g Verified through HTML Tags and other.)
Add the sitemap.
Check the coverage to check index url and if any issues and fixes you do require for your website.
Check the core web vitals for all tech aspect like website speed and enhancement.
Google Alerts
A tool that helps you collect the name of your brand mention. In addition, it lets you know about your competitor's progress as well. Though it does inform about the social media mentions, it is widely used for its reviewing brand mentions and informing about the latest developments in your industry.
Google Analytics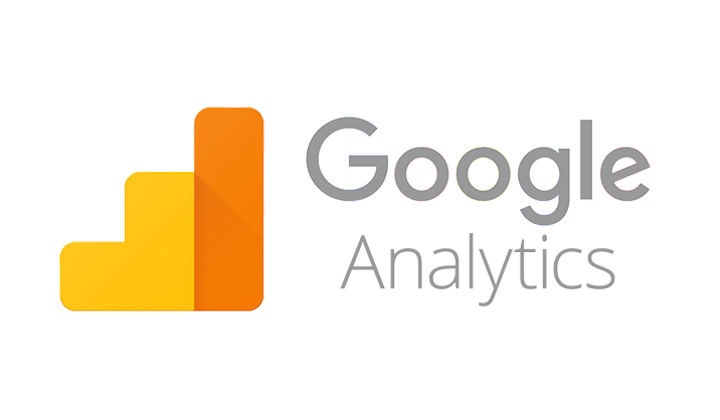 The most preferred and loved tool for website analysis is Google Analytics. The top-notch feature of this tool works on gathering various information regarding your website. In addition, it also studies the behaviour of visitors on your site and how they work through the sales funnel.
Talkwalker  
It helps you collect information about your brand mention on social media. From keyword mentions to mention of your brand, hashtag and competitors can be easily reviewed here. Talkwalker social search is free and monitors the mentions quickly giving the best results.
Moz (Open Site Explorer)  

In the era where content is king, what makes you not use this free tool? The Moz Pro and Moz local the two key products offered work the best. The Moz Pro helps you with classic SEO practices and monitor, optimize your content, traffic, and marketing campaigns. Whereas Moz local helps you with building your business rank better and improve your local SEO listing.
This free tool two product remains in the top is telling you details of keywords ranking and crawl issues.  This tools also known as Open Site Explorer. On the free version of this tool, you will get the domain stats with the keywords. They have their own matrices to calculate the domain authority and other aspect/matrices.

Domain Authority: It is mainly defining your website domain authority over the internet. It calculated based on their matrices like inbound and out-bound link, domain trust, domain ages, content, ranking, high authority linking, number of good links you're getting and how many links you are losing, social signal, and others.
On free MOZ tool you will get the following details:
Domain Authority (Predicts a root domain's ranking potential relative to the domains in our index. Use this score to compare your likelihood to rank above that of your competitors.)
Linking Root Domains
Ranking Keywords
Spam Score
Top Pages by Links
Top Linking Domains
Discovered and Lost Linking Domains (Track when we found new linking domains over the past 60 days.)
Keywords by Estimated Clicks (Estimated clicks for top keywords, based on volume and CTR.).
Top Ranking Keywords (Your top keywords sorted by ranking position.)
Top Featured Snippets (Keywords the site ranks for that trigger a featured snippet.)
Branded Keywords (The highest-volume keywords reflecting the site's brand.)
Keyword Ranking Distribution (The number of keywords ranking in the search results within given ranges.)
Top Search Competitors (The competitors that compete for the same keywords as this domain, ranked by visibility.)
Top Questions (Top questions mined from People Also Ask boxes for relevant keywords.)
Inbound Links (Number of unique pages linking to a target. Two or more links from the same page on a website are counted as one link.)
Linking Domains (Number of unique external linking domains. Two or more links from the same website are counted as one linking domain.)
SEMrush
SEMrush is a popular SEO tool for digital marketers. It helps you improve and optimize your search rankings. It tracks the growth of your SEO keywords on both national and local keywords. It tracks your SERP positions DAILY!
SEMrush is all about marketing strategy and thus provides you with your competitor's ranking and how you can improvise for the same. It tracks your content tone, originality and specifies the content that must be added.
HubSpot Email Marketing
Be it cold emails or your offer email to your clients, HubSpot gets you the best email templates. HubSpot email marketing tool is easy to use and brings along native integrated with HubSpot product that is their CRM.
The tools give you access to 2000 emails per month, drag and down email builder, and attractive email templates.
UserVoice Desk  
The prime factor to stand out in the market is to stand for the customer and be there for the customer. Understanding customer's needs, requirements, and the problem are important. It helps you understand your performance in the market and what should you improvise on.
UserVoice is a beautifully designed customer service tool. It helps you with a report to see where you are performing best and areas that needs improvement. It works as a survey on your website without disturbing any visitor.
CJ Affiliate  
Affiliate marketing is preferred by all it is in the market and serves a long-term relationship goal. CJ Affiliate is one the most popular tool when it comes to affiliate marketing. From bloggers to agencies and third-party applications, CJ makes it easy to integrate and drive sales.
Networking is the concept it puts more emphasis on.
Ahref
Ahref webmaster is a free tool. It helps you monitor your website SEO's performance. You can also use its keyword tool that provides you information regarding long-tail keywords, you can see the keyword metrics, analyse the competition.
It further gives you the benefit to go beyond Google search to other multiple platforms like YouTube, Amazon, and so on.
Google Studio
Google Data Studio turns your data into informative, customizable, and easy to share and report. In other words, it is a free tool that gives you access to build an interactive dashboard with customized reports.
It speaks to you of your total revenue, visits, visits from specific multiple devices, conversions, transactions, and visits, and track of search organically for your brand from different regions. It has dynamic controlled reports with multiple filters. You should take this feature into your account.
Google Tag manager
As the name suggests it helps you update your tag for conversion tracking, remarketing, and so on. Google has provided us with an enormous program and this is another best tool for free to lessen the burden of being present at several funnels of digital marketing.
To use Google Tag, you should have the basic technical knowledge and then you the benefits of tracking scroll tracks, shopping cart abandonment, and opens a new level of marketing with tag updates.
Canva
If you are looking to create a design for your social media, presentations, or any visual content, Canva has to be your go-to tool. It though offers paid version like Canva Pro and Canva for Enterprise. But the free tool offers enough features to help you conceptualize better without any photoshop. You can download the templates and even edit them accordingly.
One of the best tools for graphic and logo designing.
Hotjar
This tools laterally collect all the action that taken by users by each pixel click and scroll. A great behaviour analytical platform that records your customer's behaviour on site. By visually understanding your visitor's behaviour collects the feedback and suggests changes that will be needed.
It helps you with what changes you should do to A/B testing and improve your UX on different screen resolutions. This free app is the best when it comes to optimizing your website according to the end-customer experience.
Hotjar have free plans for some extend some after some extend, they have charges for the tools as well with the free version they have the limitation of user's access and project creation. So we suggest you to take a free plan and test your user behaviour by you or your UX team to understand the exact user behaviours and based on data do the changes in your website landing pages and/or UX.
Keywordtool.io
Seo is one the important and hight getting attention digital marketing aspect. On search engine optimization the first steps are the keyword research. But getting the best fit keywords for your business is not an easy thing. So here Keywordtool.io will come, It will give you the avg monthly search on your keywords based on location so you can easily target that particular keywords with their potentials.
SimilarWeb
Often regarded as not so exact result but Similar Web can show who are best players in your business niche, who is getting more traffic, and the number of visits per day/past month.
It speaks of the engagement metrics, page visit duration, bounce rate, and referral traffic. It helps you see where your visitors are coming from totally giving you the path to your potential visitor's other interests. You can even compare the traffic from the whole year and see the gain and loss made.
It suggests your organic keywords, specifies the social media engagement individual, and much more. You are someone entering into digital marketing Similar Web should be your prime tool.
The Similar has features that must be applied to stay in business and work as per the feedback from online marketing.
Google Trends
Another best SEO tool for any advanced or new digital marketer. It provides data and tells you what is trending- topics & subtopics, specifies the trend with the local and national area.
You can conduct a free keyword search for platforms like YouTube & Google. You can view the progress and view the graph of growth with its time frame filter. It helps you find trending topics for blogs and guides you with how great the keyword or certain topic performed in the past.
It has web search, image search, social media search for topics, and keywords. In addition, the search can be targeted to specific locations.
Closure!  
We swear to use as many digital marketing tools as possible. There are numerous tools and frameworks available to help you stand out in the crowd and be the FACE!
Digital marketing is not an easy task to be performed. So, before investing in the paid service why not explore the free versions and see if that works for you. Of course, it will but understand the objective of your business and then strategies. Once you get to explore the marketing tools benefits you would be in search of more. And, we will update you soon with the best marketing tools according to your business.