Looking for how much does it cost and how to build your own Grocery Shooing Mobile App for your Grocery or supermarket business.
Do have a Grocery Shop or have a supermarket business and looking to start an online business with Grocery mobile app, And wondering about how much does it cost to build a Grocery shopping mobile app then this will help you out with some marketing tips.
Or You would like to build app like Bigbascket, Grofers, Instacart, ShipIt, FreshDirect, Amazon Pantry, and Walmart Pantry? Then this article will help you.
If you would like to check the real-time Online Grocery Shopping App system demo and how it's works then check our Grocery App System - All in one Solution.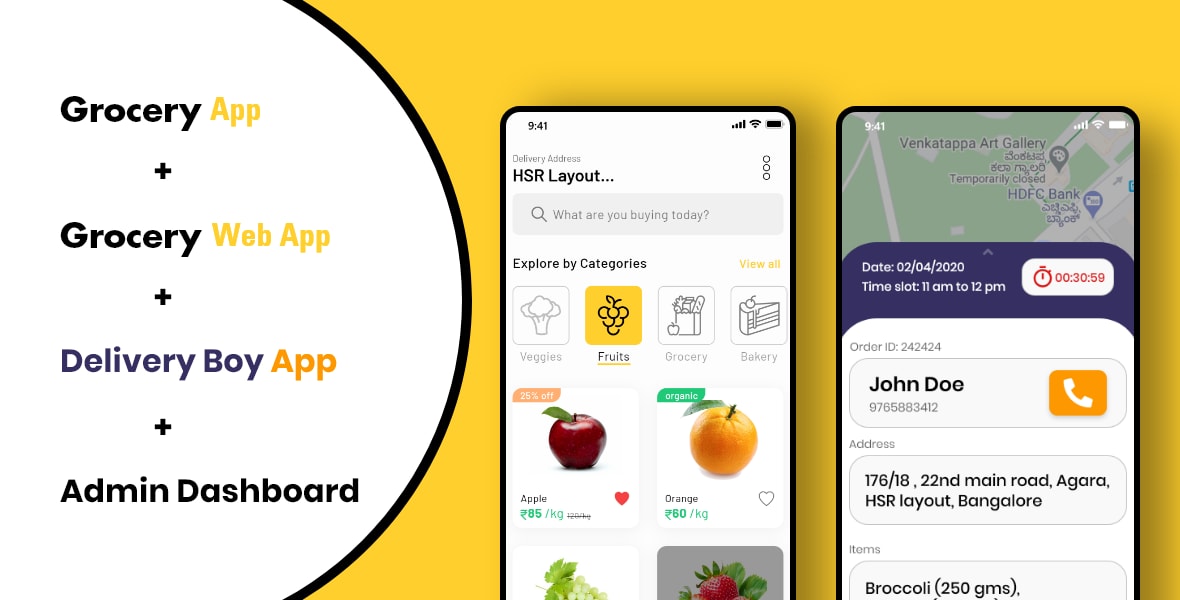 What is a Grocery Shopping Mobile App?
It is an app that helps you out to build your online business with e-commerce facilities. It is an E-Commerce features app that allow you to sell your grocery product online through mobile app and the user can make orders, payment, track their order history and there are a lot of other facilities. Even you can upload your application on Google Play Store and IOS play store so the user can find it from their mobile app store and download from there and start using it. Example of some famous Grocery shopping app that is gradually doing good business through their mobile app are:
Bigbasket, Grofers, Dmart, Amazon, Spencer's and there are a lot of apps available on play store at https://play.google.com/store/search?q=grocery%20app&c=apps
Why do we require Grocery Mobile App?
Today's world mobile is the feature because everyone has a mobile phone with an internet connection and most of the time they are on the internet instead of watching TV and newspapers.
Today is the internet world and people love to do shopping online instead of going to the shop and do the shopping. As per the survey more than 60% of shopping happening today through mobile apps and it has been growing gradually day-by-day. And even you see then we love to get access to anything like, listen music, Watch movie, Watch TV, book taxi, book doctor appointment, online shopping and others. So as a business persons or begin a startup we have been thinking about how to provide solution for next on demand solution. And we have been seen that Grocery goods is required for max of people as per daily basis then why try this through online grocery app.
As per servery we can see, how Grocery shopping business growing digitally and users love to do shopping through mobile app.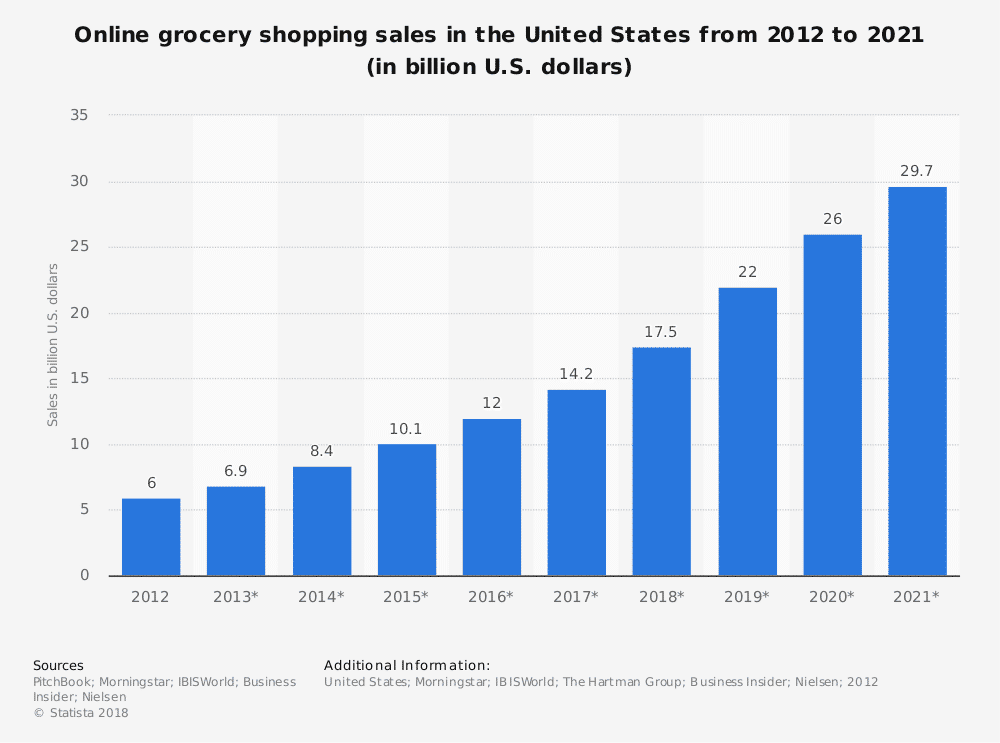 Here we can in 2012 online grocery sell was $6 billion but eventually early basis it has been growing gradually with a numerous growth and the current year it has around $22 billion USD and as per prediction for next years it will touch the $21.7 billion USD and it might higher than that. So who wanna miss that huge revenue for their business. So are you willing to miss this opportunity to grow business? I don't think so, no one want to miss this. So that's the main reason why should have our own Grocery Shopping Mobile app.
As per data-portal survey, there are 5.1 billion mobile users in 2019. So just think if your business doesn't have an online presence and a mobile app how many potential customers you have been missing out.
So do you want to capture over 5.1 billion users for your business then you need a mobile app that allows users to find it through play store and reach out to your business with their mobile phone and do business with you with the minimal hustle and full fill their requirements?
How to build your own Grocery Shopping App?
First, make your requirements what you want to sell online and what location you going to capture that based on that only you can set up your delivery limitation to deliver your order.
Here we are pointing out some important points that you should consider before start developing your grocery app:
Demographics: First do small research via online or even you can do around you what age group of peoples are maximum using the mobile app to purchase online. If near by maximum young people around and there is max probability they have been doing shopping through online, because they don't want to go to shop. For example: If you find that at your location max people are around to 20-40 years old then you have good age group to target through mobile app.
Interest: Do the online (You can create a Facebook page and run the small event and get user insight) and even just go around your nearby and find their interest? Try to get some people opinion, what they have thought about that weather they are looking for such kind of options, And keep make a note based on their demography and interest that will help you out to build your application with users behaviors and what they actually looking for?
Geo: The first and most important thing is the Geography or location where you want to do online business. Just do a survey through the internet and find out how many internet users and mobile users are available as your targeting your business location.
Delivery: Are you able to deliver your products where you are targeting your business.
Products: Which product do you want to sell online, whether you want to sell lightweight, small goods or you also want to sell heavy products online.
Payment option: Do you want to keep an online payment option for your customer or you want only COD options.
Area of interest of Users: Do a survey of what people love and what they are looking for online to buy. You can do via Google research and Keyword tool finder like Google keyword planner.
Costing: You should check what will be the costing charges for your transport and delivery along with government cost.
Now, Do you have technologies then you can start building yourself by taking reference with any grocery mobile app that you like. Else you can contact the developer or a mobile app development company to do your work on behalf of you.
How much does it cost to build a Grocery Shopping App?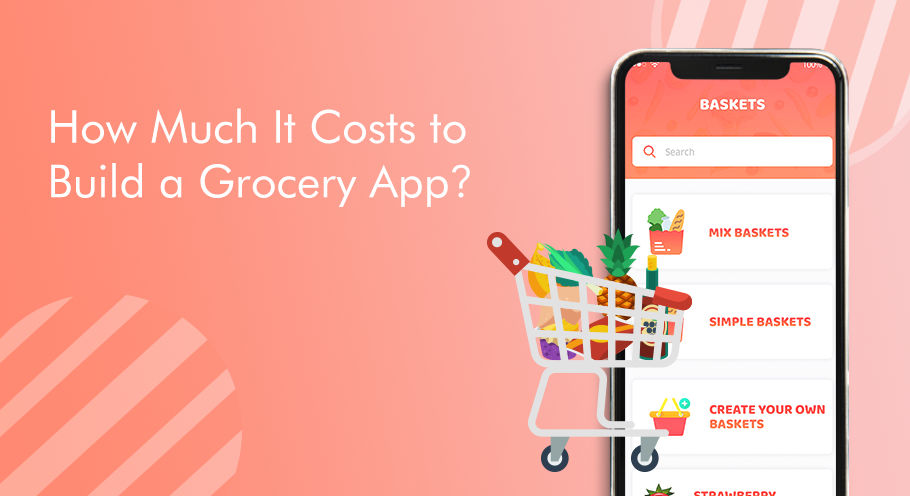 Now, the question is, how much it costs? And how much time it will take?
So if you are a developer and/or having the knowledge to develop a mobile app then it will not cost you development fee. It will only cost you a server/hosting cost, play store cost and if you would like to build a website then the domain cost. It will come around Server Cost for backend Around $20-50 (It depends on our user base and data you have on your mobile app), Play Store Cost $25 one-time, and IOS store cost $99/Yearly. So it comes around total Around $150-$160. And time will depend on you, how efficient are you to develop a mobile app.
If you don't have the knowledge and going for any company that they will cost your around min $3000 - $5000 one time to build an app and then after they will charge for further updates and support.
Note: $3000 - $5000 only if you go with a small or startup company. It will keep varying based on your requirements and updation as well as the company standard. And which technologies do you want to use to build your Grocery Mobile App.
Now, How we can help you out. AS we saw other costing and time they are taking to build a grocery shopping app we build ready to use mobile app that helps you to save time, cost and keep finding the company to build an app for you.
We launched Flutter Grocery Shopping Mobile App that helps you to build an online business within a few hours of setup and it will cost you $399 only one-time fee if you don't need any customization further. You can check the live demo at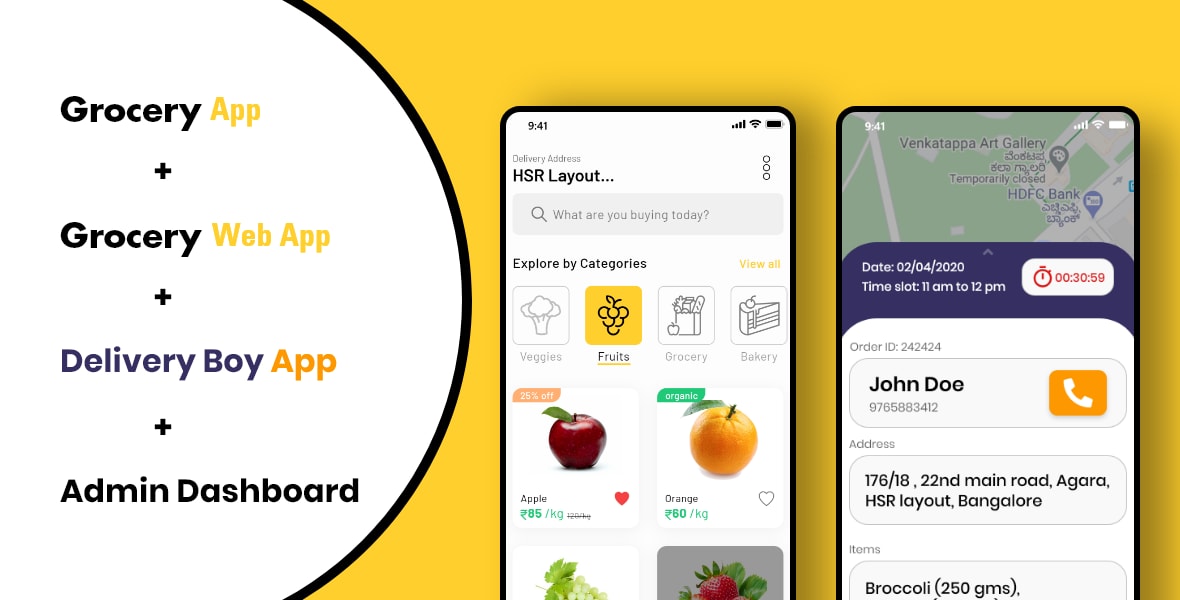 And it will take a few hours to setup then after it's up to you If you have an inventory database ready then you can import directly and keep updating through the admin dashboard.
You can check live demo of grocery mobile app on Android Play Store here
App Feature Design Infographics:

Note: This is only for mobile app cost that you saw here if you need any further customization and full setup then it will cost additional as well as hosting/server, play stores cost will be added for you.
Why we choose Flutter to build Grocery App?
It allows us to build a cross-platform mobile app with a single codebase that will work on iOS and Android both. With Expressive UI and Fast development. To know more about Flutter App Features you could check out the Flutter App Development Benefits. And if you would like to check some real-time app demo that built with Flutter then check us our product page below: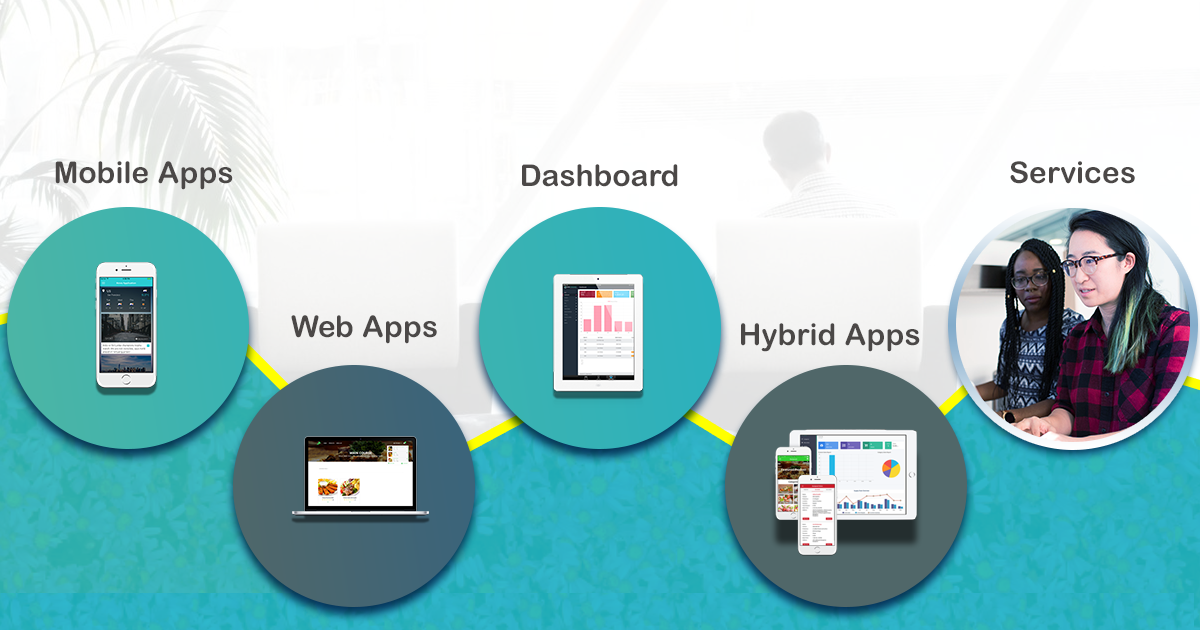 What Grocery Mobile App Features you will get?
Categories base product listing
Add to cart product items
Live order tracking
Manage Multi Address and Checkout features
Online store locator using your mobile device
Order history
Offers, Coupons, Taxes applied
Develop on Flutter
Clean UI and Easy to Customize
GROCERY APP DASHBOARD FEATURES
Manage categories and subcategories.
Create/Edit/Delete Product Item
Manage attribute of the product
Ticket and their status management
Manage store order status
Set payment method from the admin dashboard
Coupon codes and current offers
Many more…
These are the main features but there are other features also available. To check all feature check live demo of the app at Grocery Mobile App Demo.
Backend Live demo at
http://d1zjt8ikezr66e.cloudfront.net/
Some Marketing Tips for Flutter Grocery Shopping App:
Now, the important thing, How your user gets to know about your grocery shopping app? Now here we are giving some initial steps that you may follow to get notified by your users.
First: Put your app information in front of your store front let your user know about that if they came to your store.
Second: Create your social accounts like Facebook, Twitter, LinkedIn, Instagram, TikTok and others and share your flutter grocery app like on that.
Third: Now just sign up with your Google Account where your uploaded your app and sign with Google Adword or Ads and start promoting your app through paid marketing. Carefully target your business niche location and demographics based on your providing the delivery.
Note: Make sure you choose the right geography location, demography and your business niche else you will burn your money.
Fourth: You use all social media platforms and do the paid marketing on all platforms to get notified by your users. Again, be very careful while choosing your business niche and/or keywords and Geo Location else you will burn money.
Fifth: If you have your user database with you then notified with the one-time message don't spam. Just once let them know you have launched your own mobile app.
Sixth: Optimize your mobile play store app based on App store SEO.
Seven: Try to provide content on news feed like. What are unique things do you have, How your app work and keep transparency with users.
Eight: Make video guides like packing, your process, etc that connect your user and uploaded on YouTube and other social media and you can boost it up with minimal paid advertising.
This is a very short intro to get started your mobile notified by your users/customer but there are millions of ways to reach out. Keep trying the way you love. Else if you have any queries then feel free to let us know in the comment section or just click on our live support button and talk to us.
Conclusion:
Here we saw that what is Grocery Shopping app, Why it required to our business, how much does it cost to build and how much time it will take to build, and how to start to get notified with our users/customers with a short introduction about Grocery Marketing Idea. Along with, If you are going to use Flutter Grocery Shopping App then what will be the benefits of the Flutter App. we hope this will help you to make your decision and build your business online. In case you have any queries then let us know in comments or let's talk on our live chat support team.